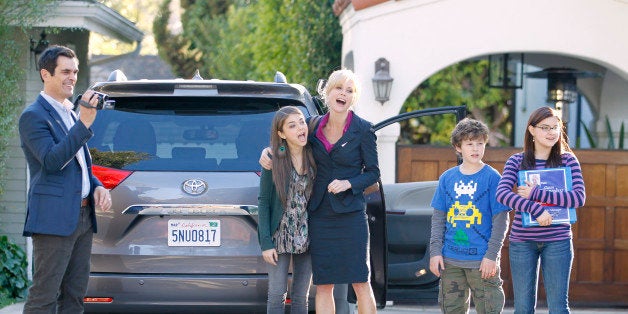 If you've ever wanted to be a part of the "Modern Family" Dunphy clan, this is (sort of) your chance.
Claire and Phil Dunphy's home is real, and it's for sale. The 4 bed/4.5 bath West Los Angeles home has been put on the market with an asking price of $2.35 million.
Paul Chiames, the home's current owner, has a deal with the ABC show and is paid a fee each time the studio shoots exterior scenes. Interior shots are filmed on a built set, not within the building. The new owner will reportedly have the opportunity to continue or terminate that agreement with the show.
The inside of the Dunphy's home looks fairly average onscreen, but according to listing site Redfin, Chiames' home is actually quite swanky and decked out with a gourmet kitchen and mahogany floors.
Chiames purchased the home for $1.97 million in 2006. He says that the house is something of a tourist attraction and that fans regularly knock on the front door to request tours or to ask to take photos in the front yard. "I've met people from around the world," he told The Hollywood Reporter.
No, Phil Dunphy is not the realtor on this listing, which is disappointing, but we can't have everything, now can we?
Before You Go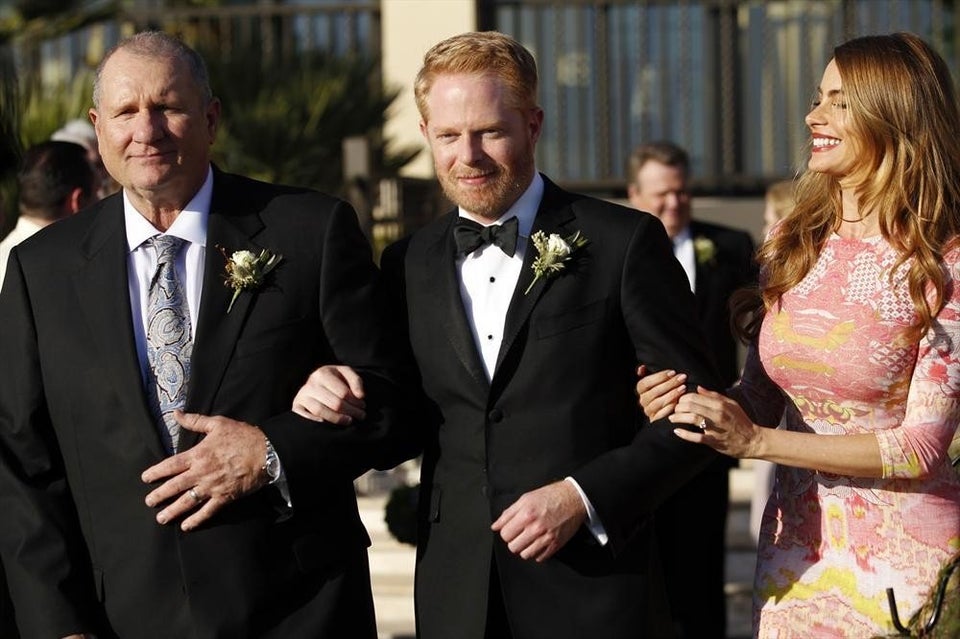 'Modern Family'
Popular in the Community