When Josie Wood found out she was pregnant with her sixth child, she decided to share the news in a creative way.
The California mom, who is due in March 2018, got all of her children to pose (or in the case of the youngest, act totally natural) for a funny photo collage. The accompanying text says it all: "Shut The Front Door!!! There's gonna be 1 more!"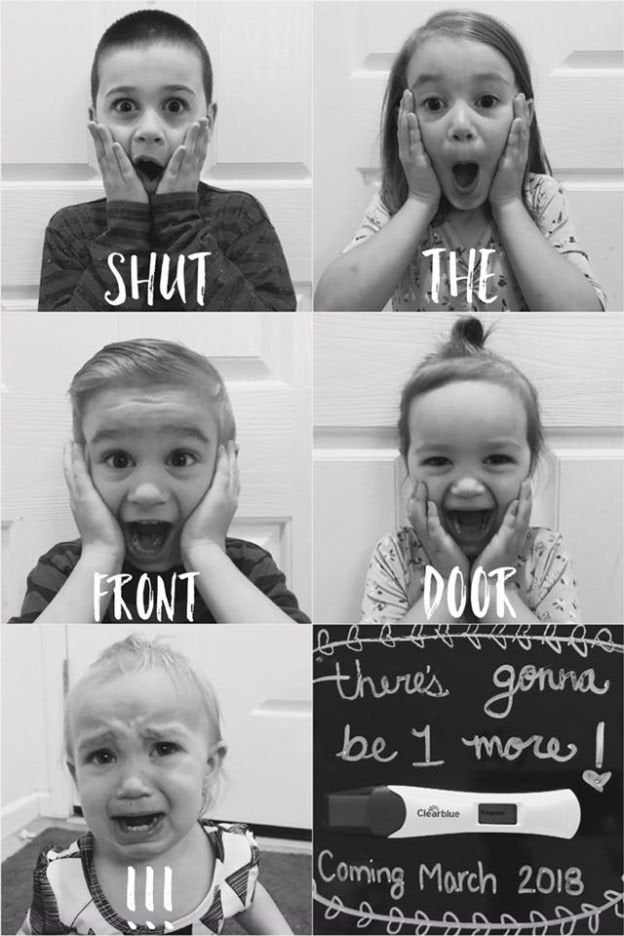 "I knew with this being our last child that I needed to come up with something amazing and a little humorous!" Wood told HuffPost. "My sister and I are super close so she kept texting me announcement ideas she was finding online. This was one of them."
Wood and her husband already have five children, ages 7, 6, 5, 3, and 16 months. Wood said she's done a few different creative pregnancy announcements over the years.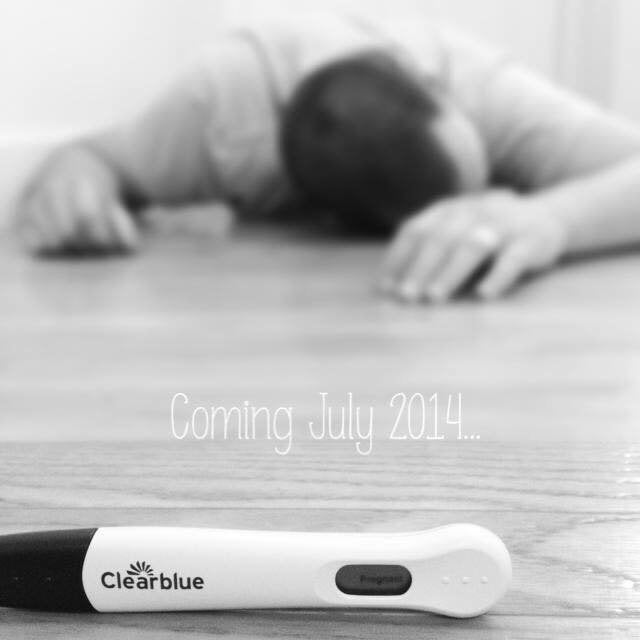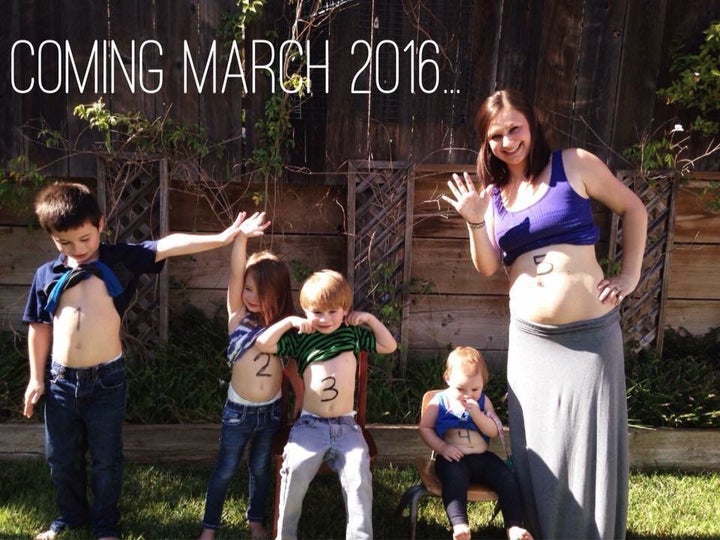 "For our fourth child, I had my husband lay on the floor and hold the pregnancy test to look as though he had fainted," she recalled. "With our fifth, I wrote numbers on our kids' bellies and wrote five on mine!"
Wood mostly hopes her pregnancy announcement brings joy to those who see it.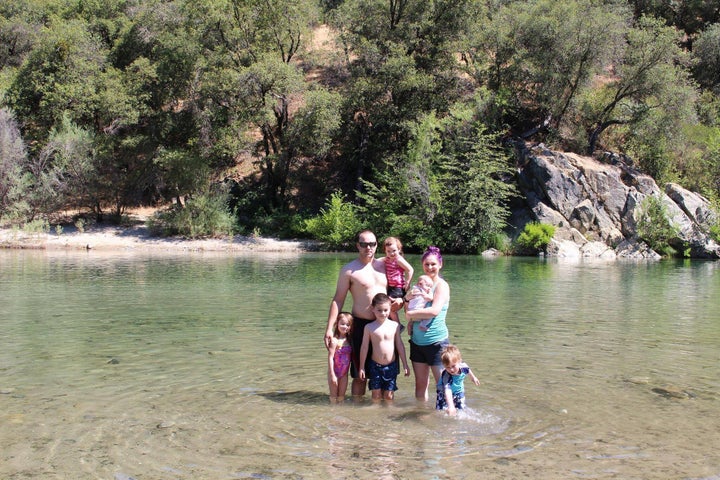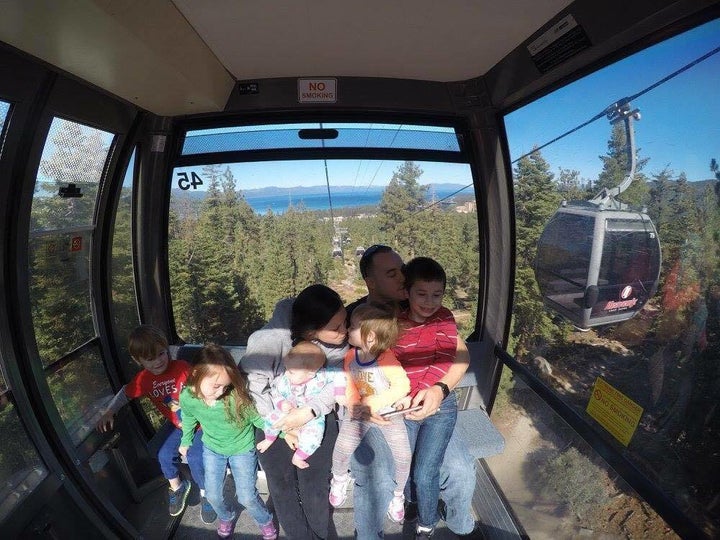 "I really hope I am spreading laughter and smiles!" she said.
As for her plans to keep growing the family, the mom noted, "I would have more, but my husband says this is our last! Haha!"