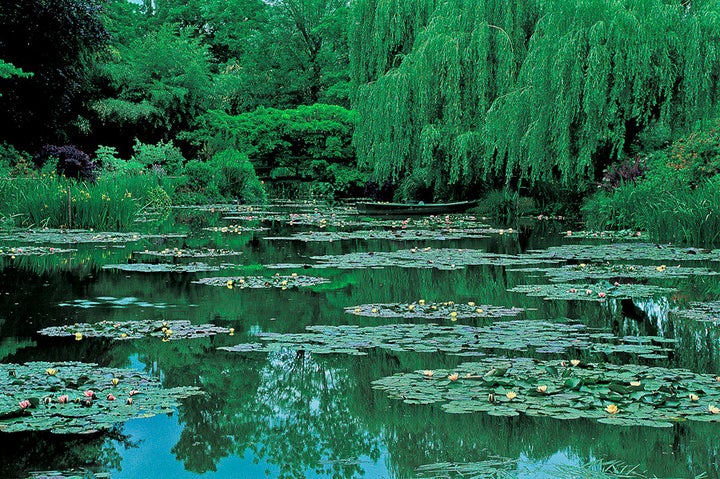 In 1883 Claude Monet and his family rented a house with a barn that doubled as a painting studio in Giverny. Years later, the garden's green bridge, waterlilies and irises have become engrained in our consciousness and our dreams. The New York Botanical Garden presents a tribute to the impressionist master and the foliage that inspired him with the upcoming multifaceted exhibition "Monet's Garden."
'Monet's Garden' will feature stunning recreations of the legendary Giverny gardens, including waterlilies that have been procured from the same source Monet used during his time painting them. The New York Botanical Garden greenhouse will present the gardens not all at once but as they evolve throughout the seasons. The garden will morph from irises and foxgloves in the summer to chrysanthemums and salvias in the fall.
Yet the gardens are far from the only Monet related beauty on display. The exhibition will also feature two original Monet paintings, one of which has never before been seen in the US. We will also be able to see rare Monet artifacts including rare photos and his paint-stained palette.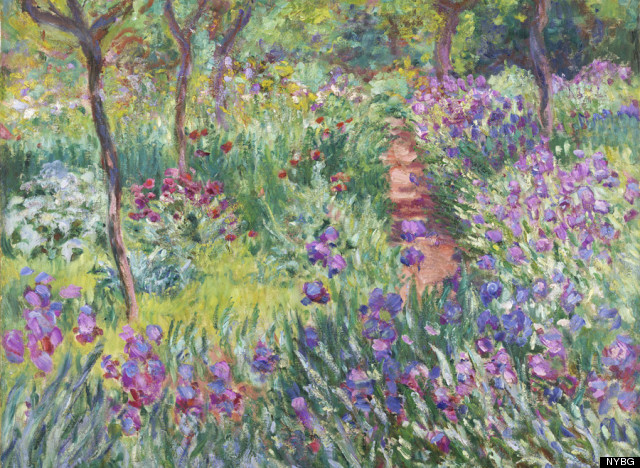 Finally, contemporary photographer Elizabeth Murray will present Monet's garden as it exists today. The classic photos are a different breed from the recent Giverny exhibition at The Hole, in which glam-rocker Kembra Pfahler dons sexy Frankenstein body paint and shook up the classic scenery. If you are feeling inspired, you are invited to download the Garden's iPhone app and create your own Impressionist photos using the Impressionist lens.
In an era when shock-art and the avant garde rule the art world, we wonder how Monet's classical impressionist paintings will resonate with contemporary viewers. In his time Monet was dismissed by intellectuals for the accessibility of his images, and even today has been compared to recently deceased kitsch-master Thomas Kinkade. Yet there is a haunting life force that buzzes throughout Monet's landscapes that you just can't see when you encounter the irises via coffee mug or tote bag. You must approach a life-size Monet to see the way his weightless strokes of color melt easily into the light. As Jonathan Jones explained in the Guardian, "their nostalgia, elusiveness and delicacy speak to irrational parts of the mind. The reason his paintings give immediate pleasure is not that they are cheap entertainments but because they bypass the prosaic parts of our consciousness and reach us deep down."
From the archival treasures to accurate foliage we doubt New York will ever feel so much like 19th century Giverny. Catch the show from May 19th to October 21 at The New York Botanical Garden.
Do you think Monet lives up to the hype? What is your impression of Monet?
REAL LIFE. REAL NEWS. REAL VOICES.
Help us tell more of the stories that matter from voices that too often remain unheard.