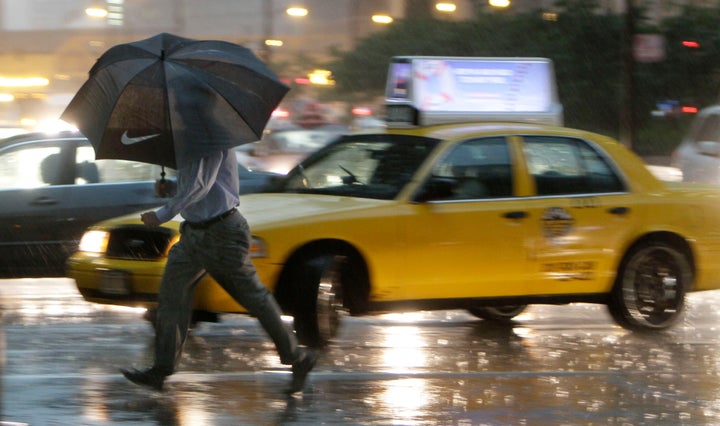 It's been a record-setting year for Chicago weather. Sadly, it's not breaking any records for comfortable temperatures and sunshine.
Thursday's overnight storms dumped enough rain on the area to break a July 1889 record with 9.77 inches of rain for the month, the Chicago Tribune reports. Storms that hit the area Friday morning just added to that total, dumping an additional 1 1/2 to 2 1/2 inches on Chicagoland.
The heavy rains led to widespread flooding. NBC Chicago reports that the northbound lanes of Lake Shore Drive were shut down early Friday due to flooding, but were open in time for rush hour. Parts of I-88 and I-290 were also flooded for a period of time, but open as of 8 a.m. Friday.
As everyone who saw the storms likely noticed, the lightning on both Wednesday night and Friday morning was intense--reportedly 68,000 lightning bolts were reported Wednesday alone.
Thousands of residents were without power on Thursday, and an additional 22,000 outages were reported early Friday. There were also reports of downed trees and house fires caused by lightning.
July 2011 is now the eighth wettest month ever in Chicago, according to the Tribune. The wettest ever was in August of 1987, when 17.1 inches of rain hit the area.
There is a slight chance of showers and thunderstorms between 10 a.m. and 1 p.m. on Friday, according to the National Weather Service, Otherwise, it will be partly sunny with a high of 87. No rain is expected Saturday, and temperatures are expected to hit 88 degrees. Sunday will be warmer, with a high of 91 degrees and a slight chance of showers in the evening.
Related
Popular in the Community