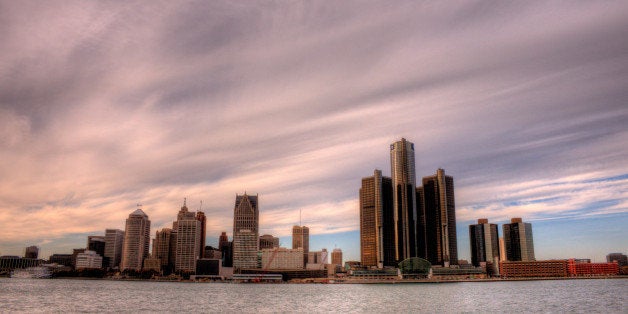 The number of violent crimes across the United States is estimated to have dropped by 4.4% in 2013 from the year before, according to data recently released by the FBI. In all, the number of such crimes declined by nearly 15% in the last 10 years.
Putting this drop into context, John Roman, senior fellow at the Urban Institute, told 24/7 Wall St.: "A 4.4% reduction in violent crime is astonishing. If you saw a similar increase in GDP, or a similar decrease in unemployment, it would be huge national news."
Despite the nation's improving crime rates, a number of large U.S. cities are still especially dangerous. Nationwide, 368 violent crimes were reported for every 100,000 people in 2013. Such crimes include murder, rape, aggravated assault, and robbery. In America's 10 most dangerous cities, there were more than 1,300 violent crimes per 100,000 residents. Based on violent crime data published by the FBI's 2013 Uniform Crime Report, these are America's most dangerous cities.
In many of these cities, high murder rates are especially problematic. Three of these cities — Detroit, St. Louis, and Baltimore — had nation-leading murder rates of 45, 38, and 37 per 100,000 people, respectively, in 2013. In all, eight of the 10 cities with the highest violent crime rates were also among the 25 cities with the highest murder rates.
In addition to high violent crime rates, these cities are characterized by remarkably high levels of property crime. There were 2,731 documented cases of property crime for every 100,000 Americans last year. Meanwhile, in six of America's most dangerous large cities, there were well over 5,000 property crimes reported per 100,000 residents. Such crimes include motor vehicle theft and burglary.
Last year, in four of America's most dangerous cities, there were more than 1,000 motor vehicle thefts per 100,000 people. By contrast, there were roughly 220 motor vehicle thefts per 100,000 people nationwide.
The problem in dangerous cities, according to Roman, is about "economic policy, it's not about crime policy." Roman noted a number of economic policies that, he said, have contributed to lower crime rates. The cities that "have been successful have promoted immigration, they've reduced economic segregation, and they've encouraged gentrification," Roman said. "I think all three of those things are controversial. But I think the data suggests the results are overwhelming."
The economies of a majority of the nation's most dangerous cities have been struggling for some time. Median household income in eight of America's most dangerous cities was more than $10,000 below the national median of $52,250 in 2013.
In addition to low incomes, these cities' residents suffered from high poverty rates. More than one in five residents in all but two of the most dangerous cities lived in poverty last year, well above the national average. The poverty rates in Cleveland and Detroit were particularly high, at 36.9% and 40.7%, respectively, both nearly the highest among all cities reviewed.
Education is another factor related to crime rates. Less than 85% of adults had completed at least a high school diploma in all but one of these cities, versus the national rate of 86.6%. In Cleveland, just 78.2% of adults had completed at least high school. However, reducing poverty and improving education to help fight crime can be challenging in many cities. There are "structural disadvantages in that crime is such a cultural norm that it's hard to fix," Roman said.
The FBI has attempted to discourage direct comparisons of crime rates between cities because local factors cause reporting to vary considerably between cities. Despite this characterization, Roman suggested that some comparison can be useful. "To me it's analogous to saying we shouldn't rank how well schools are doing. How are you ever supposed to help the lowest-performing schools if you don't tell them they're the lowest-performing school?"
To identify the most dangerous cities in America, 24/7 Wall St. reviewed violent crime rates among the nation's cities with populations of 100,000 or more from the FBI's 2013 Uniform Crime Report. Property crime rates also came from the FBI's report. The data were broken into eight types of crime. Violent crime was comprised of murder and nonnegligent manslaughter, rape, robbery, and aggravated assault; and, property crime was was made up of burglary, arson, larceny, and motor vehicle theft. In addition to crime data, we also reviewed median household income, poverty rates, and educational attainment rates from the 2013 Census Bureau's American Community Survey.
These are the most dangerous cities in America.
Related
Before You Go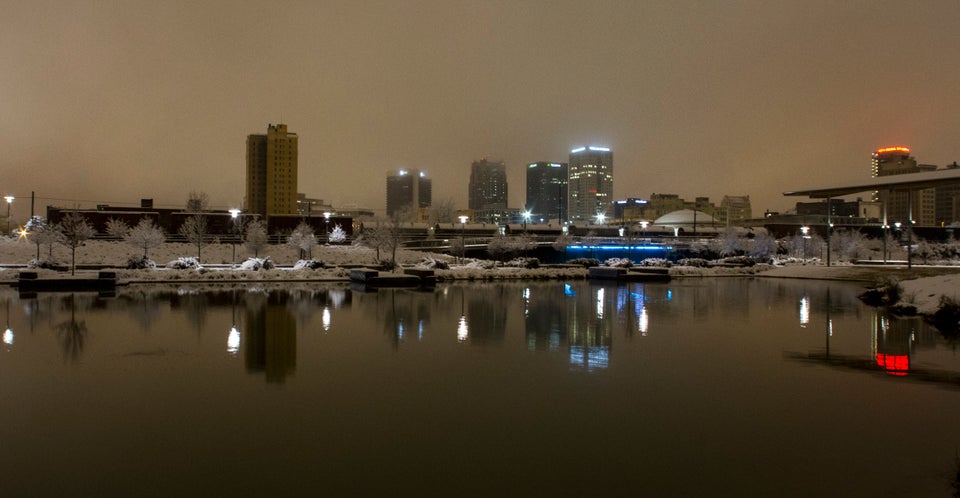 10 Most Dangerous Cities In America
Popular in the Community