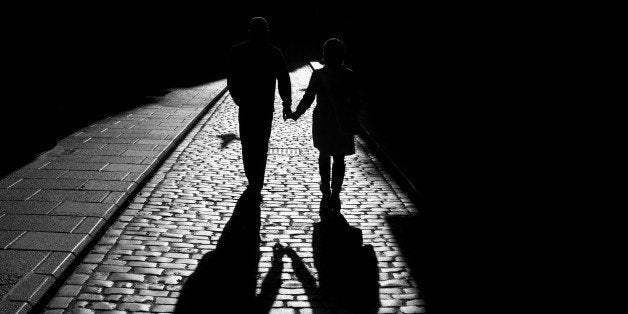 As online dating becomes the primary way people meet for the first time, Siren is partnering with Dana Lockhart, head of Seattle Police Department's Domestic Violence Support Team on a series of articles to keep our community aware, empowered, and focused on healthy interpersonal dynamics. She offers her thoughts on safety tips here.
On April 8th, 2016, Ingrid Lyne was allegedly murdered by a man whom she had recently started dating. The media promptly targeted the focus of her death on her use of online dating sites, and comments swirled as to what Ingrid could have done differently. Our society treats violence towards women as a consequence of what the woman has done or not done to incite it. Victim-blaming tactics are yet another example of how gender-based violence is reinforced. The blame lies only on the murderer.
While this heinous crime is an anomaly, it made our darkest fears a reality. We need to talk about personal safety with people we are just getting to know. We have an opportunity to shift the conversation from fear to empowerment.
It is human nature to seek connection, and we should all feel we have the tools we need to find each other. The reality is that we must hold two truths: Most people today are using online dating platforms to find these connections and the prevalence of gender-based violence is real.
Using the following strategies, we can begin to approach online dating pro-actively. Users of online dating sites should be able to create the opportunity to talk about healthy relationships, from safety to mutual respect, right out of the gate. Develop your own dating safety strategies and never apologize for them.
Communication is key. If you want to date online, then you should be able to do so safely. Normalize the language of safety right away, without feeling like you're being paranoid. This will look different for everyone, but it can start with not being afraid to speak up when you feel uncomfortable about something. Start conversations with friends in bringing up safety and let them know this is a priority for you. Your friends can help embolden you to be able to bring it up more frequently and more easily with others you don't know as well.
Tap your network of friends. Talk to them about safeguards that they can participate in, such as texting your whereabouts and following up with you. Also, talk to your new person about ways you can include your friends/family/cultural rituals into your dates. A powerful tactic that an abuser will use is isolation. This can happen very quickly if the relationship begins with emotional intensity ("I can't help it, I just want you all to myself" ) or slowly over time.
Trust your instincts. We're talking about the instincts that you feel (hair on the back of your neck, or the pit in your stomach or fleeting thoughts you try to dismiss) while in the physical company of your date. Because so much of your initial courtship plays out online or through text messages, you may have already developed feelings for your date that bring a sense of excitement (yeah!). However, those feelings can get in the way of your critical instincts that may have first told you this one's just not right for you.
Even the playing field. Domestic violence thrives on inequality. Simple dating exchanges can help to level the playing field and normalize equity. One example is to split the costs of the date, so there's no room for entitlement ("I bought the drinks, now you owe me").
Yes means hell yes. Speaking of entitlement, let's talk about that sexy little word "consent". Find a way to discuss what your consent sounds like early-on. This can be empowering to both people, and can be great foreplay. ("When you hear me say "YES", it's ON!")
Use your tech. Once you've established you want that 2nd date, and you're ready to exchange last names, Google the heck out of them. You'd be surprised what is public record. (City court websites can tell you if there are previous DV charges, etc.)
Want To Know When To Bail?
Abusive partners can come on hot and heavy, or can play hard to get. They can be charming as hell, or slightly mysterious. Basically, there's very little about an abusive partner that screams "RUN", right off the bat. However, there are some "red flags" that can help ring the alarm bells about your potential mate.
Don't let them put you on a pedestal. This position may seem lovely, until they are disappointed. Then you'll be scrambling to get back into their good graces, giving them power over you and your behavior.
Be your own person. Possessiveness and or jealousy may be flattering at first; however this could be a precursor to controlling behavior that pushes the people who are closest to you out of the picture.
Watch out for unpredictable moods. Yes, everyone can be a bit moody at times. But severe unpredictability can leave you tip-toeing to avoid a dip in their happiness. This kind of emotional control can leave you feeling responsible, rather than allowing them to be accountable for themselves.
Use your words. While under stress, words are known to fail someone who is prone to acts of physical violence. If your date is unable to solve conflict verbally, it may be a predictor his or her behavior could become aggressive. An example might be, you both are sitting in traffic, someone cuts them off, and they slam the steering wheel or punch the horn loudly and then rationalize afterwards.
Don't play the blame game. Lack of accountability is the number one predictor of all abusive partners. This trait can become obvious when your date repeatedly blames others for their stress, or they share stories of retaliation at work or with their friends because "they deserved it". If someone lacks personal accountability, they will not feel responsibility for their abusive behavior.
Related
Popular in the Community