Robert Reich, former labor secretary and friend of Campaign for America's Future, is the star of a new film, Inequality for All.
It is an important and very entertaining film. It won the Special Jury Award for Achievement in Filmmaking at Sundance. And it is opening in theaters nationwide.
Beginning on September 27, Inequality for All will start showing in over 40 cities nationwide. (See this webpage for the cities, theaters, and opening dates.)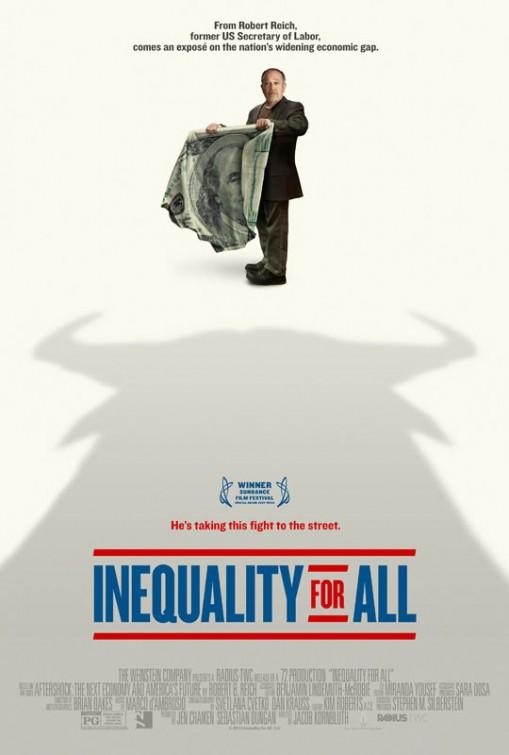 You should see this film -- and you should get others to see it. It dramatizes the growing income gap in the United States and the implications for the health of the American economy. It leads to discussion about actions to reverse inequality. And it is also a fun movie.
Inequality for All is a great vehicle for organizing. Many progressive groups are hosting screenings before the theatrical debut. If you can't find one, you can send an email and see if you can host one yourself.
Please see this movie -- and share this post. Inequality for All could help spark a movement for an economy that works for us all.
Popular in the Community