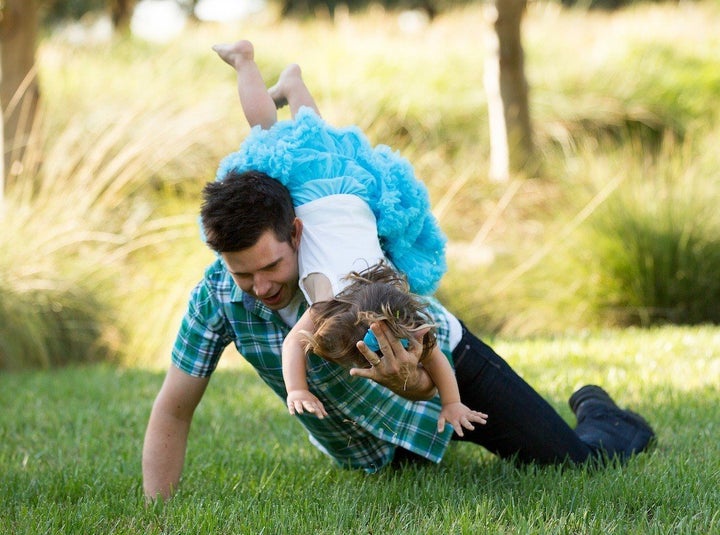 With just a few more days until my daughter's third birthday, I've started to reflect on the last few years. Parents teach their kids many lessons, but at the same time, parents gain wisdom from their children. Here are ten ways my daughter has made me a better man.
1. She's taught me to be fearless. My daughter survived open-heart surgery at 3 days old. That's harder than anything I'll ever do, so I feel that with her strength, I can do anything. And I will. Except for skydive again. That wasn't fun at all. I threw up in my mouth a little.
2. She's opened up my imagination even more. I would like to think that I've always been creative, but when you see the world through a kid's eyes, everything is so much more fun. Because of my daughter, I once fasted on only milk for 24 hours, and sometimes, you can catch me wearing a onesie.
3. She's taught me to be philanthropic. Sure, I would always make a small donation to friends who swam across the Atlantic for charity. But now, due to my daughter's congenital heart defect (CHD), I have my cause. I'll do whatever I can to continue to raise awareness and funds for CHDs.
4. She's taught me to not be a germaphobe. Yes, I was that guy that hated shaking hands and never touched a door knob. Now, a majority of my morning is spent cleaning up deposits from my children and dog.
5. She's made me love my wife more. I'm lucky. I have a great wife. But now, after my wife has given me two great kids, I love her that much more. I mean, our kids are perfect! (Except when they are whining or trying to eat dog food).
6. She's made me soft. Not that I was that tough to being with (I sang in something called "chorale" in college). However, I was a man's man, and I loved sports and beer. Now, I love sports, beer and playing with Dora the Explorer stickers.
7. She's re-introduced me to chicken nuggets. Listen... I've always loved chicken nuggets. My consumption of them just slowed down over 15+ years. Now, you can find me eating the scrapings of those dinosaur-shaped gems after my two kids turn them down (and before my dog steps in for clean-up duty).
8. She's made me dislike Disneyland less. I know I'm in the minority here, but something about long lines, overpriced food and those Mouse ears doesn't do it for me. However, now that I see the smile on my kids faces, I get it, just a little bit more.
9. She's given me Life of Dad. This website was founded the day my daughter was born, and now that Life of Dad has grown to become the social network for dads, I've made many great friends and colleagues because of it. Thank you, Babs, for founding this website!
10. She's taught me to live like a kid again. Life is too short. Just go out there and have fun with all that you do. Love your kids, and love your life. Heck, its 9:15 a.m. as I write this, but I'm going to go have a popsicle, just because I want to.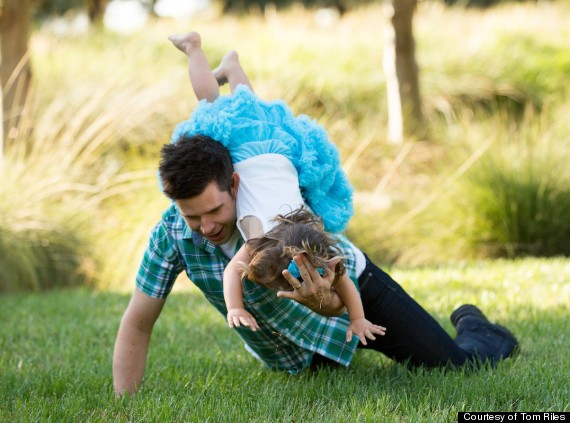 MORE FROM THE GOOD MEN PROJECT: