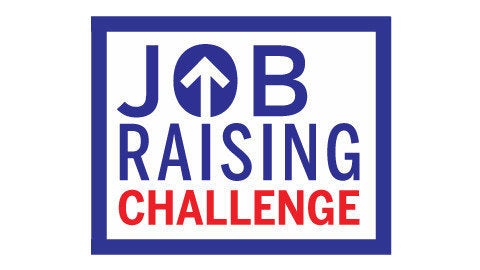 Hard Hats. Strong Women. Building the Future.
Follow our blog to hear the stories of women working in construction in New York City at every level as we ask 20 questions to women working in construction.

Ebonee Cochrane, Local 79 Laborer
What was your first job in construction? The first job that my union sent me to was a demolition job on the Columbia University campus. We were removing a parapet from around the roof of the law school building.
What is your current job? I am a part time instructor with the union training fund.
What job do you want in the future? I would like to be co-owner of my own construction company. I would love to be a super or a project manager.
Are you in a union? What is the best part of being in a union? Yes, I am a union member. The benefits of being a union member can be described using one word: Support. My union offers me support on many different levels.
Why did you choose construction? What led you to construction? I chose construction because I absolutely love working with my hands and I love a challenge. Taking a step back and admiring your finished work is also very rewarding.
When did you realize you wanted to work in construction? I realized that I wanted a career in construction when I was able to sit and speak to a tradeswoman one-on-one.
Is there someone in particular in your life that led you to this career? No, there isn't anyone in my personal life.
Who inspires you? All women who are successful, strong, and motivated while maintaining their identity in the blue collar industry inspire me.
What is your favorite part of your career? My favorite part of my career is being able to teach someone what I know and knowing what I teach.
What is your most memorable moment working in construction? I have two memorable moments. The first moment was graduating my apprenticeship and the second was being hired as an instructor at my training fund.
What is the best company you have worked for? There are two companies that I enjoyed working for: Pavarini McGovern and Navillus Tile Co.
What is your favorite project you have worked on? I have two favorites. They are Johnson Houses and Campbell Sports Center.
What is the biggest challenge of being a woman working in construction? The biggest challenge is proving your capabilities, especially when working with a close-minded person.
What advice would you give someone starting out? I would advise a new comer to learn as much as they can. I would also advice a new comer not to take things personal. When one door closes, another one opens.
What is your favorite tool? My favorite tools are the skill saw and my hammer, of course.
What is your favorite hard hat sticker? My favorite sticker is my Carhartt sticker that I got from Daves'.
What is your most valuable certification? My most valuable certification is my OSHA certification and my scaffold builder certification.
Are you a woman working in construction? Tell us "What is your favorite tool"?
Help us prepare more women for these careers -- support NEW on JobRaising.
Calling all HuffPost superfans!
Sign up for membership to become a founding member and help shape HuffPost's next chapter