I'm sitting here trying not to fall apart. Friends and family members have been sending sweet messages since last night. It has been a busy week, with dress rehearsal and Little A's dance recital, so I kept my mind on those things as much as possible. I cried my way through her recital. So happy and filled with love watching her dance. And her friends -- and Joshy's friends. And so incredibly sad that he was not there to see. He loved music and dance and really enjoyed the recitals.
My mother-in-law came to stay with us this weekend to be here for A's recital. I made her change her plans so she would leave today. I don't want to be with anyone today.
My mother called this morning. I let her go to voicemail. She just called again, so I answered and regretted it instantly. "Happy Mother's Day" she said, trying extra hard to sound cheerful. "Thanks. I'm not really doing Mother's Day." She paused and replied with "Well, you could at least say Happy Mother's Day to your own mother" in a voice that I know was trying to cheer me up and shake me out of my misery. I think she thinks I am sitting alone in a dark room, ignoring my other children. "You still have two girls..." she started, but I told her I didn't feel like talking. I can tell she feels badly. And maybe I even hurt her feelings, but I can't help it. Little A immediately says "Why don't you feel like talking to your mom? Is it because you're missing Joshy?" Jesus, this kid gets it. She does not miss a thing -- ever.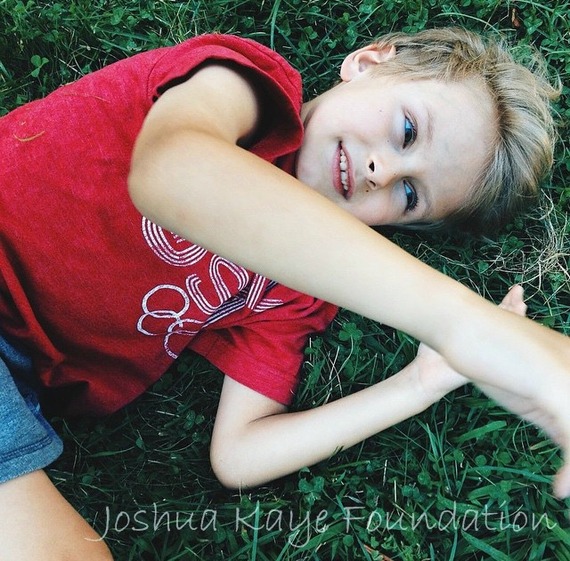 Today is my 10th Mother's Day as Joshua's mother and he is not here to make me a beautiful card, do the silly dances he was famous for, or fight with his sisters, forcing me to say "Guys, it's Mother's Day -- try to get along for me."
I have lived 7 months and 3 days without my boy. Rarely has a moment passed that I haven't been actively thinking of him. When I watch the girls together, I think "oh, how sweet" and half a second later "Joshy should be there, pulling pranks or reading stories."
Life after the death of your child is unbearable at times. I could end this post with a positive It Will Get Better message, but I'm not feeling that way right now and I know there are lots of other moms missing their babies today. I'm thinking of you. I'm crying today and trying to smile a few times for my husband and my girls, but mostly, I'm missing my boy.