When all is said and done, ties are really just the unappealing result of an absence of certitude, which is why they're such tough pills to swallow for fans and athletes alike, particularly in individual sports. However, while it may seem counterintuitive to the spirit of an athletic competition that awards medals for first, second and third place, ties actually do occur at the Olympics.
In fact, ties at the Olympics aren't as rare as you might think. There have been nine ties for Winter Olympic medals since the 1998 Nagano Games, and while that may be a complicated experience for the athletes and nations involved, the protocol is actual quite simple.
If a pair of athletes or two teams tie for first-place, they each receive a gold medal, no one is awarded silver and the bronze is awarded to the runner-up. This was the case during the women's downhill final at Sochi in 2014 when Slovenia's Tina Maze and Switzerland's Dominique Gisin both crossed the finish line with a time of 1:41.57. They were both awarded gold medals and the runner-up, Switzerland's Lara Gut, took home bronze with her time of 1:41.67.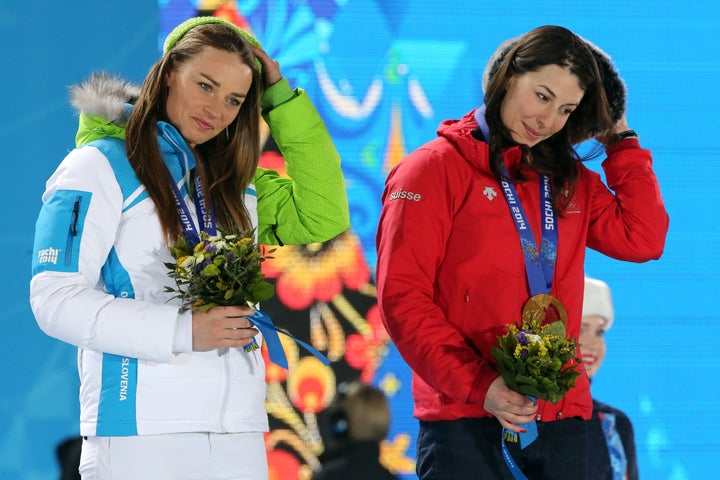 If a pair of athletes tie for second place, they are each awarded a silver medal and there is no bronze given out. This occurred most recently at the 2010 Vancouver Games in the men's individual biathlon. Emil Hegle Svendsen of Norway finished with the best time to win gold. Both Sergey Novikov of Belarus and Ole Einar Bjørndalen of Norway finished with exactly the same second-place time, so they each won a silver medal and no bronze was awarded.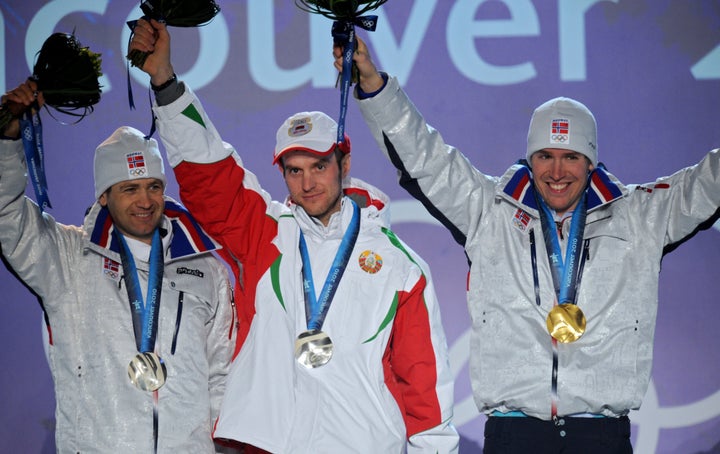 If a pair of athletes tie for third-place, they are each awarded a bronze medal and gold and silver are awarded as per usual to the first and second-place finishers. This situation played out in PyeongChang on Saturday when Norway's Marit Bjørgen and Finland's Krista Pärmäkoski both crossed the finish line with a third-place time of 25:32.4 in the women's cross-country 10km freestyle. They each won bronze, Sweden's Charlotte Kalla won the silver medal with a time of 25:20.8 and Nowary's Ragnhild Haga won gold with a time of 25:00.5.
Read more from Yahoo Sports:
REAL LIFE. REAL NEWS. REAL VOICES.
Help us tell more of the stories that matter from voices that too often remain unheard.