In what's being described by some as a historic step toward Native Hawaiian self-governance, the U.S. Department of the Interior announced Friday that it has finalized "a pathway" that would formally recognize such an entity.
The DOI's "final rule," as it is called, aims to re-establish a government-to-government relationship with "the Native Hawaiian community," according to a press release.
The move sets out an administrative procedure and criteria that the secretary of the interior would use if Hawaiians form a "unified government that then seeks a formal relationship with the U.S."
No Hawaiian governing entity currently exists, but Interior Secretary Sally Jewell said the rule provides Hawaiians an "opportunity to exercise self-determination."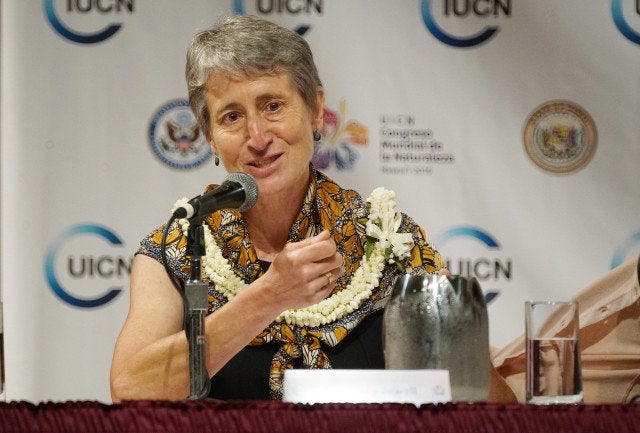 "Today is a major step forward in the reconciliation process between Native Hawaiians and the United States that began over 20 years ago," Jewell said in a statement. "We are proud to announce this final rule that respects and supports self-governance for Native Hawaiians, one of our nation's largest indigenous communities."
The development was welcomed by supporters of federal recognition of Hawaiians, but rejected by others who say Hawaiians should instead seek restoration of full independence.
Hawaii was a kingdom until 1893, when it was overthrown by local, white business interests with the support of the United States. Annexation followed in 1898 and statehood in 1959.
The Office of Hawaiian Affairs, the quasi-state agency that advocates for native beneficiaries, was among those applauding the DOI's announcement.
"Native Hawaiians have been the only major indigenous group in the 50 states without a process for establishing a government-to-government relationship with the federal government," said OHA Board of Trustees Chair Robert Lindsey Jr., who considers the action recognition of indigenous rights. "This rule finally remedies this injustice."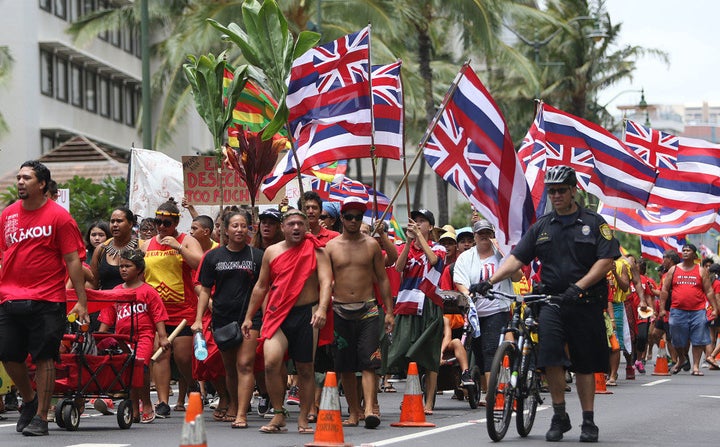 Lindsey said OHA will closely examine the rule to "better understand how the Native Hawaiian people can – if they choose – pursue a government-to-government relationship."
Said U.S. Sen. Brian Schatz, a Democrat: "This is an historic step towards doing what is right and just for Native Hawaiians. For far too long, Native Hawaiians have been the only federally recognized native people without a government-to-government relationship with the United States. Generations of Hawaiians and allies have worked to restore this relationship, and this rule is one of the most significant developments in making this a real possibility."
U.S. Sen. Mazie Hirono said, "I commend the Obama administration for creating this opportunity that will enable the Native Hawaiian community to establish a government-to-government relationship on par with Alaska Natives and Native Americans – who are afforded significant resources and rights based on their federal standing as a native people. It was a privilege to have worked closely with Native Hawaiian community leaders, including Senator Daniel Akaka and Governor John Waihee, in making this day possible."
But Walter Ritte, a veteran Hawaiian activist from Molokai, said he was disappointed — though not surprised — by the DOI's decision. He attended many of the DOI hearings held in the islands to consider the rule, meetings he said clearly showed Hawaiians opposed the federal proposal.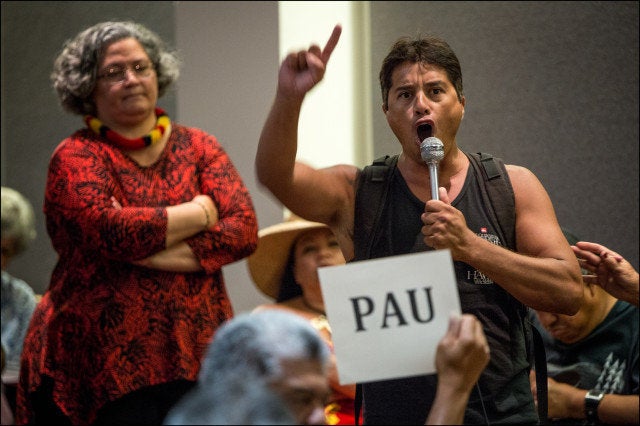 The first DOI hearing in 2014 was a raucous affair in which DOI officials heard an earful from many angry Hawaiians. (Some supporters were also in attendance.)
"No one listened to the comments, which overwhelmingly opposed federal recognition," said Ritte. "There are many, many reasons. People are fed up with losing their natural resources, the air, the water, the land. They are all being sold to the highest bidder."
A press conference was set for noon Friday at Iolani Palace to oppose, as a media advisory explained, "a DOI invented process to create a Native Hawaiian Tribe."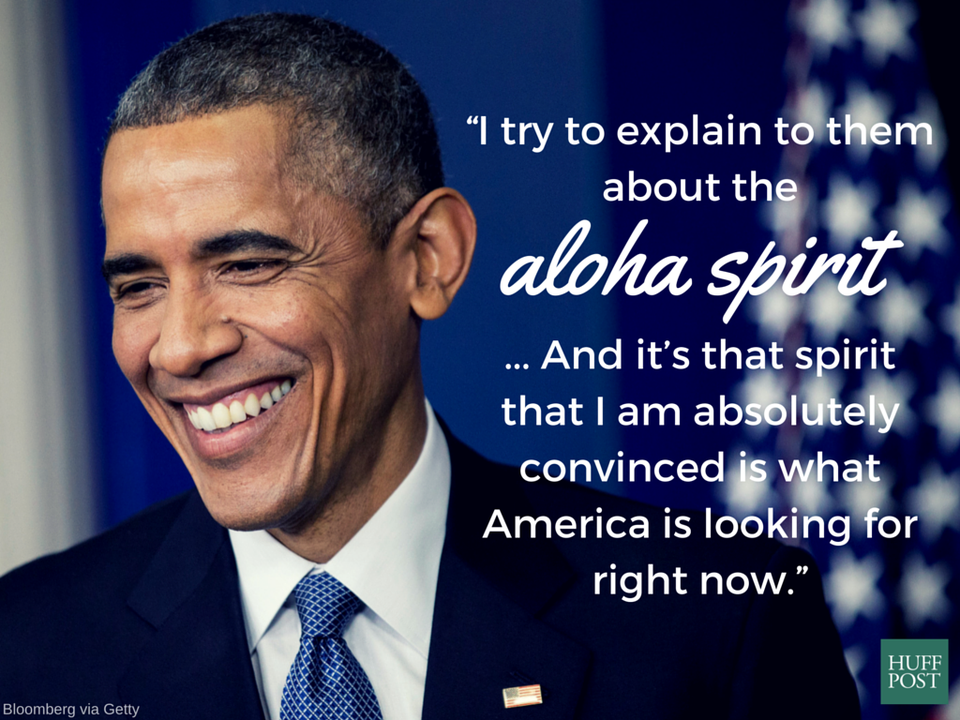 6 Quotes That Perfectly Sum Up Why Obama Loves Hawaii