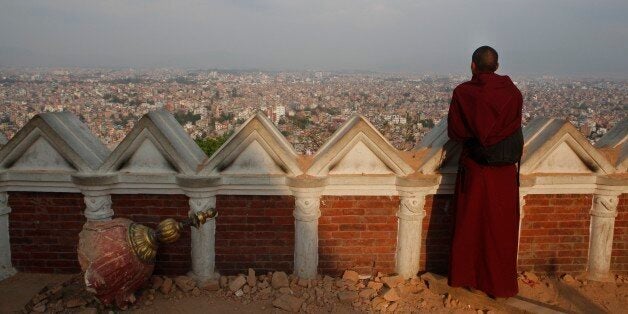 Every week, we bring you one overlooked aspect of the stories that made news in recent days. You noticed the media forgot all about another story's basic facts? Tweet @TheWorldPost or let us know on our Facebook page.
Three weeks after a devastating earthquake left more than 8,000 people dead in Nepal, another powerful tremor struck the mountain nation. A 7.3-magnitude quake on Monday killed at least 76 people, and raised fears among survivors about more dangerous aftershocks.
Monday's quake was hardly the first aftershock to hit Nepal. The country has seen at least 94 of them since the original 7.8 quake hit on April 25. Most likely, it also won't be the last.
Scientists from the U.S. Geological Survey published an updated forecast on Wednesday analyzing the probability of more earthquakes hitting Nepal. The report notes an 80 percent chance of another quake in the range of 5 to 6 magnitude in the week following May 13. Higher magnitude earthquakes are far less likely, with magnitude 6 to 7 quakes given a 1-in-6 chance of occurring within the week, and anything the size of the two largest Nepal tremors given around 1-in-100 odds.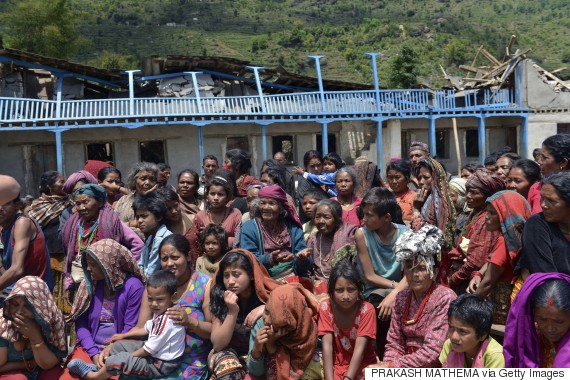 "There's a fairly small likelihood of more earthquakes in the magnitude 7 range, and a quite unlikely chance of an even bigger event," Gavin Hayes of USGS told the WorldPost. "But even though it's unlikely it's still possible."
Caroline Anning, of aid group Save the Children's emergency response team in Nepal, said Tuesday's tremor destroyed even more houses and infrastructure."What we've also seen is at least a dozen landslides in places like Sindhupalchok and Gorkha, which have blocked access to roads that had been cleared," she said. While the odds are slim that another aftershock around the magnitude of the 7.3 quake will hit Nepal, Anning said the higher-probability smaller tremors are still causing panic and psychological harm for victims already coping with trauma.
"It's created this long-running sense of tension for people, particularly children who've lost their homes, lost all the stable things they know and they're living in this state where they don't know when the earth is going to move under them again," Anning said.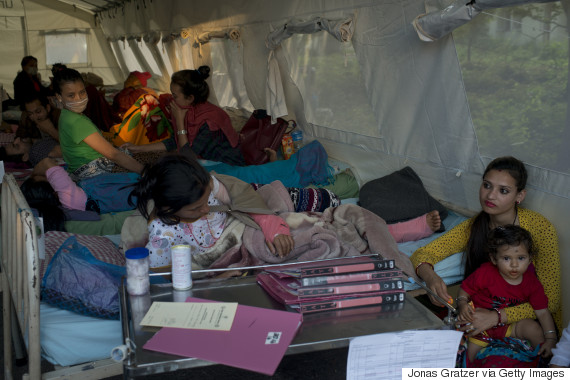 She explained that people are also reluctant to return to their homes, even if they are intact, and are joining the masses of people sleeping in temporary shelter. In the cases of families who have no homes left, there is even more uncertainty.
"I've spoken to families and met people whose homes are already destroyed and are sleeping out in the open and saying that their children are absolutely terrified at night -- that they don't know what to do or where to go, that they don't know what advice to listen to," Anning said.
Save the Children is giving psychosocial counseling to children and families affected by the quake, as well as working on providing clean water systems and toilets to avoid the risk of illnesses such as cholera. Anning says proper waterproof shelter is also desperately needed for victims, with Nepal's monsoon season rapidly approaching at the end of the month.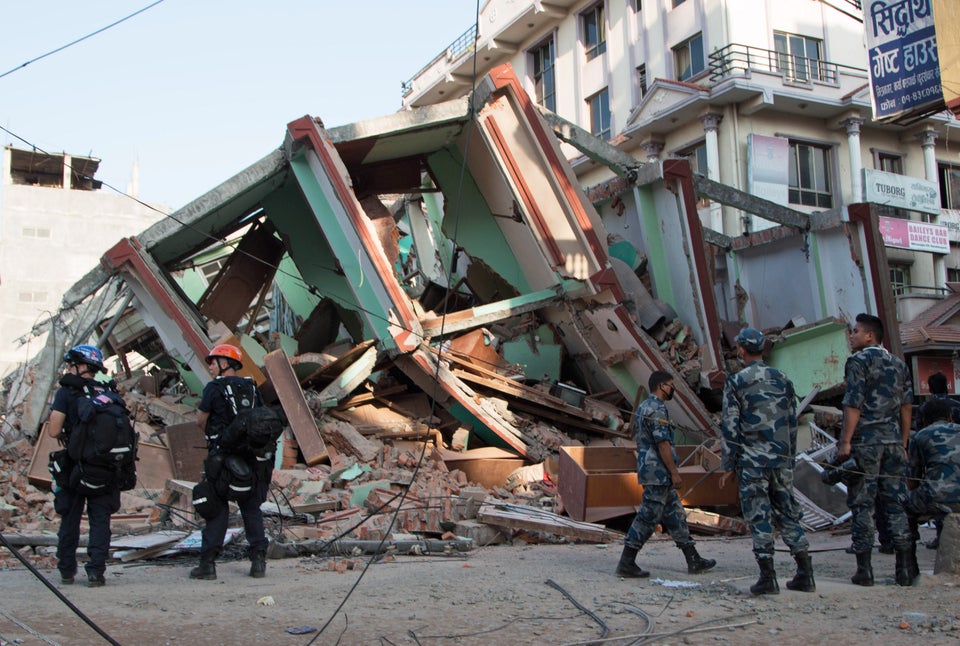 Nepal Hit By Second Major Quake
Popular in the Community