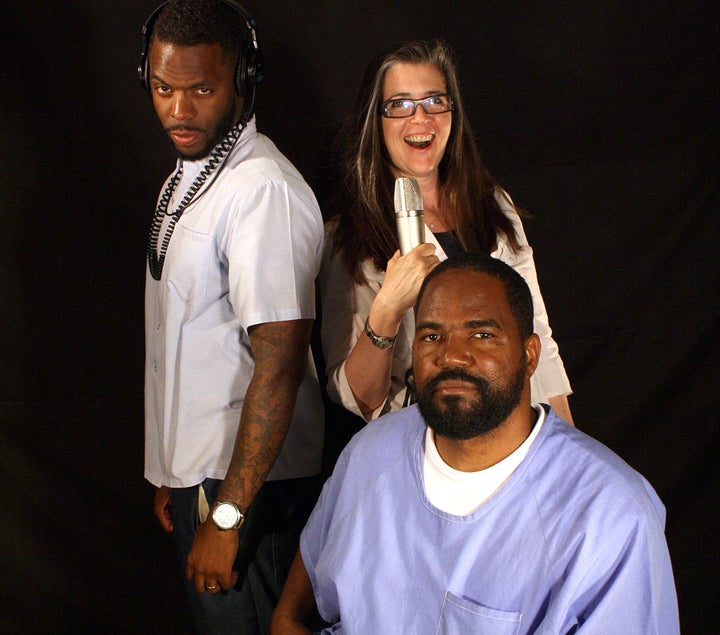 A new podcast is offering a rare glimpse into the lives of prisoners.
"Ear Hustle," which premieres on June 14, is the brainchild of San Quentin State Prison inmates Earlonne Woods and Antwan Williams, and Bay Area professor Nigel Poor. 
A collaboration with podcast company Radiotopia, "Ear Hustle" is operated out of the prison's media lab. The series plans to delve into experiences and hardships unique to prisoners, such as the effect incarceration can have on their memory, celebrating holidays in prison and ministering on death row. 
Woods was incarcerated for second-degree robbery and is serving 31 years to life. Williams, in for armed robbery, was sentenced to 15 years in prison at 18 years old. 
According to Poor, media has had its place in the prison for quite some time. In fact, she previously worked on a radio series with Woods and Williams titled "San Quentin Prison Report," which would come to serve as the inspiration for the podcast.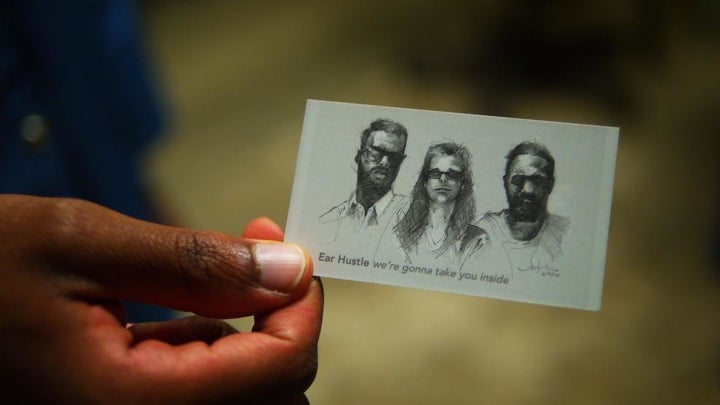 "We were interested in doing longer stories, ones that weren't so news-oriented," Poor said in an email to HuffPost on Wednesday. "We wanted to be able to work more like artists and less like journalists ... We feel like the podcast allows us more freedom to work creatively, experiment with more impressionistic storytelling."
Poor said the podcast has the prison's full support, but each episode has to first be approved by the prison's Lt. Sam Robinson, who's been working at San Quentin for 21 years. 
The podcast's three creators make up the entire cast and crew. Williams doesn't co-host the show with Woods and Poor, instead operating as the show's co-producer and sound designer.
But it's not so much the size of the crew that Poor says is most challenging about producing the podcast. 
"We have to be able to work together without the benefit of communicating once I leave the prison: we do not have access to phones, email or the internet," she said. "So the work we do has to be done while we are in the prison together. There is no virtual commuting to work." 
Poor knows, however, that these obstacles will prove worthwhile.
"I hope [the podcast] can show that incarcerated and non-incarcerated people can work together as equal colleagues with respect and professionalism," she said. "One of the things I see in prison is a terrible waste of human potential. My personal belief is that we as humans thrive when we find purpose and a way to be productive citizens ― [it] is my humble opinion that this would make a difference in rehabilitation."
"I also hope that our stories will allow people to see those who are incarcerated in a more three-dimensional way," she continued. "It seems the media ― TV, movies and sometimes news reporting ― thrives on reinforcing tired tropes and it would be wonderful to broaden that representation."
The first episode of "Ear Hustle" will be available on iTunes and Ear Hustle's website beginning June 14. 
Calling all HuffPost superfans!
Sign up for membership to become a founding member and help shape HuffPost's next chapter
BEFORE YOU GO
PHOTO GALLERY
Visions From The Inside Prison Art