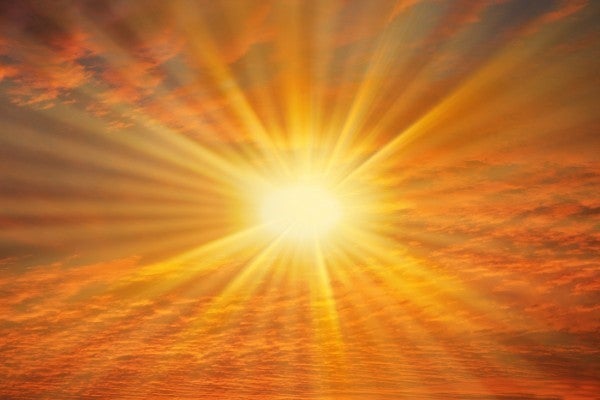 It's been a high octane election season and an intense year. Even news junkies like me welcome the holiday break to rejuvenate and bond with loved ones.
There's plenty to worry about in the U.S., and around the world, and there is also much to celebrate. My father, a consummate optimist, passed that outlook on to me.
His prescription for maintaining a positive perspective was to keep an open mind, try to understand the world's possibilities and problems and, most importantly, do something! Action was his magic elixir. A janitor's son who became a U.S. Senator, he maintained his focus on justice, equal opportunity, and the need for civil civic engagement throughout his lifetime. He was a poster child for the potential each individual has to make a difference.
So for those looking for a reason to raise a glass, a few bright rays of hope for 2017:
Ray #1: Offering a second chance As rain fell outside, a group of employers gathered at the Second Chance Summit to learn about welcoming people with histories of incarceration into the workforce. Sound contradictory? Not really. The truth is more than 25% of Americans have a criminal record, and almost everyone who goes to prison eventually comes home—a staggering 650,000 people a year. Many go to work every day, and most who don't desperately want the chance to. But because the barriers confronting these job seekers are as arduous as those they faced in prison, chances are good that they'll end up right back there. In fact, in California, within three years, 65% of them do. With an average cost of $71,000 a year to incarcerate someone, plus the untold human costs, it's time for more people to get a second chance.
Employers are increasingly providing that opportunity, finding that people exiting the criminal justice system are often among their most loyal and hardworking employees. Dave's Killer Bread certainly knows that. Co-founded by Dave Dahl (a former inmate himself) and featuring a staff where one in three people have been incarcerated, Dave's is a hugely successful business. They even created a foundation to inspire others to become Second Chance Employers.
The good news is Republicans and Democrats alike can easily unite around this common cause—supporting programs and legislation that will help more of the 2.3 million people currently behind bars successfully reintegrate into their families and communities.
Ray #2: Spending money wisely and well Our government spends hundreds of billions of dollars each year on social programs. Philanthropy adds billions more to the pot. Everyone wants to maximize results.
Across the partisan divide, Congress' Evidence-Based Policy Commission is figuring out how to make it easier and cheaper to access data. That way, these programs can course correct and funders can shift resources to maximize impact. Government and business are putting teeth into the idea of paying for outcomes through programs like the Social Innovation Fund. And some large national foundations are making "big bets," investing in initiatives to move the dial at scale on issues like economic and racial inequalities and chronic illness.
Ray #3: Focusing on economic inclusion At the heart of our democracy is the notion that anyone, no matter their race, ethnicity, gender, economic status, or place of birth, has the chance to work hard and better themselves and their family. Creating these opportunities is a core moral and civic responsibility.
As the economy improves, unemployment is falling and wages are inching up. However, as the last election made painfully clear, the rising tide has not lifted all boats. Workforce participation is at a low point. Wages are not keeping up with housing costs. An estimated 2.7 million people faced evictions in the U.S. last year. For the first time since 1993, our life expectancy as Americans has fallen. In small towns, suburbs, and inner cities, too many people can't get jobs, keep jobs, or earn wages that allow their families the basics.
So where's the ray of hope? We're starting to understand how to fix this problem. Recent research shows that the solution is more about shrinking income inequality than facilitating overall economic growth.
And here's another bright spot: when Americans see opportunity, we have the courage and energy to seize it. So it's time to come together to solve the problem.
Social enterprises—double bottom line businesses—are providing jobs and support to people who have faced tough times and are now eager to go to work.
America has always been the comeback kid. We root for the underdog. Sometimes we want to hide from our flaws, but when we see them, we act. We love to overcome adversity.
To the action-oriented optimists among us: let's raise a glass to the second chances, wise choices, big bets, hard-working Americans, and socially-minded employers—all striving to make America the proud, inclusive, vibrant place we love. It's up to us to make it happen. Enjoy the warmth of these bright rays now, and get ready to roll up your sleeves in the New Year!
REAL LIFE. REAL NEWS. REAL VOICES.
Help us tell more of the stories that matter from voices that too often remain unheard.
This post was published on the now-closed HuffPost Contributor platform. Contributors control their own work and posted freely to our site. If you need to flag this entry as abusive,
send us an email
.