NEW YORK (AP) — A potent rush-hour rainstorm swamped the New York metropolitan area on Friday, shutting down parts of the city's subway system, flooding streets and highways, and delaying flights into LaGuardia Airport.
Up to 5 inches (13 centimeters) of rain fell in some areas overnight, and as much as 7 inches (18 centimeters) more was expected throughout the day, New York Gov. Kathy Hochul said.
"This is a dangerous, life-threatening storm," Hochul said in an interview with TV station NY1. "Count on this for the next 20 hours."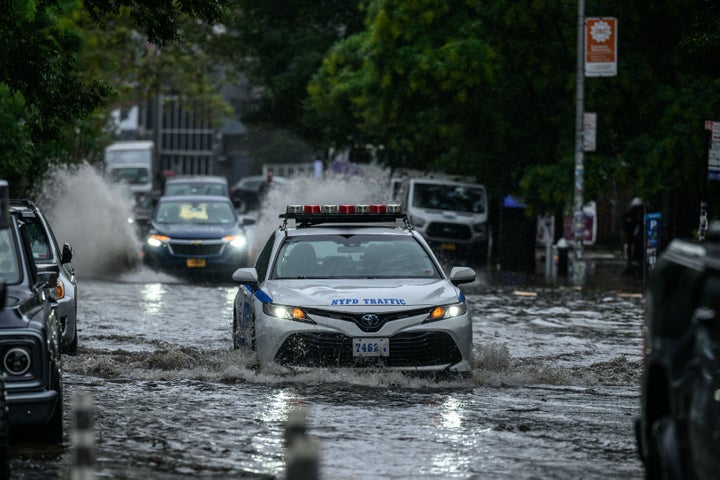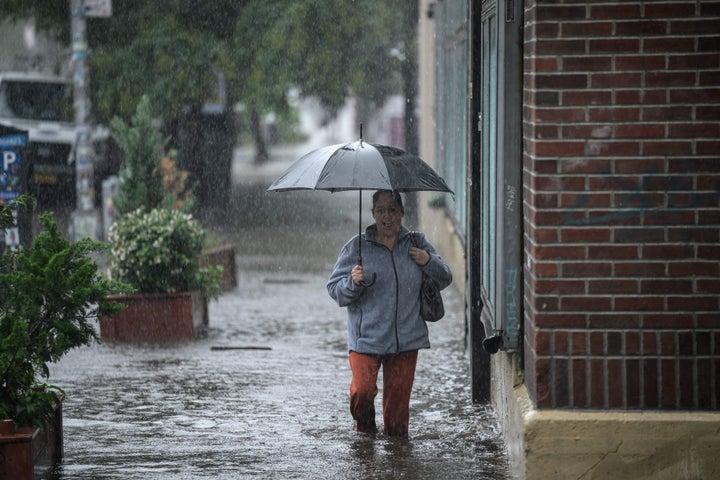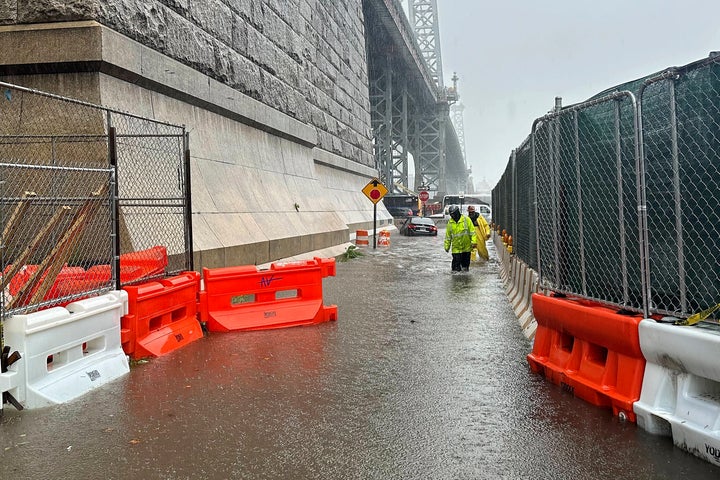 Traffic was at a standstill, with water above cars' tires, on a stretch of the FDR Drive — a major artery along the east side of Manhattan. Some drivers abandoned their vehicles.
Priscilla Fontallio said she had been stranded in her car, which was on a piece of the highway that wasn't flooded but wasn't moving, for three hours.
"Never seen anything like this in my life," she said.
Photos and video posted on social media showed water pouring into subway stations and basements.
The Metropolitan Transportation Authority, which runs subway and commuter rail lines, urged residents of the nation's most populous city to stay home if they could. Virtually every subway line was at least partly suspended, rerouted or running with delays, and two of the Metro-North Railroad's three lines were suspended.
Flights into LaGuardia were briefly halted, and then delayed, Friday morning because of water in the airport's refueling area. Flooding also forced the closure of one of the airport's three terminals.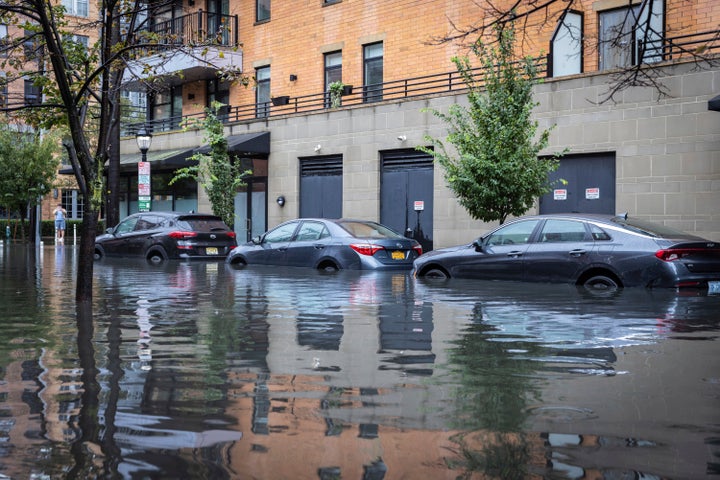 Towns and cities around New York City also experienced flooding, including Hoboken, New Jersey.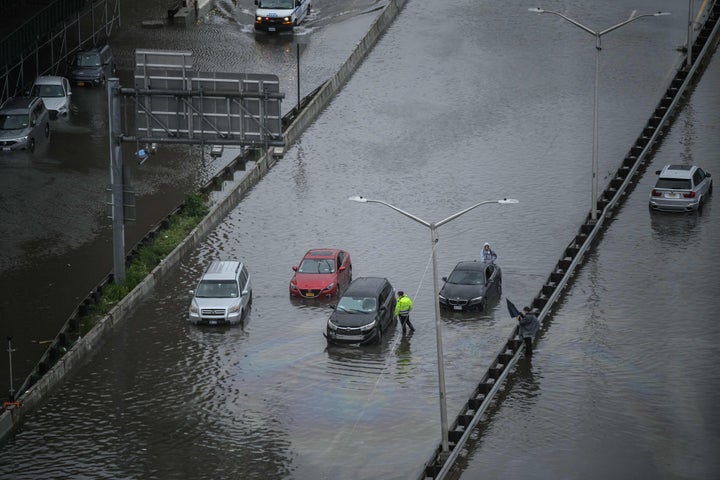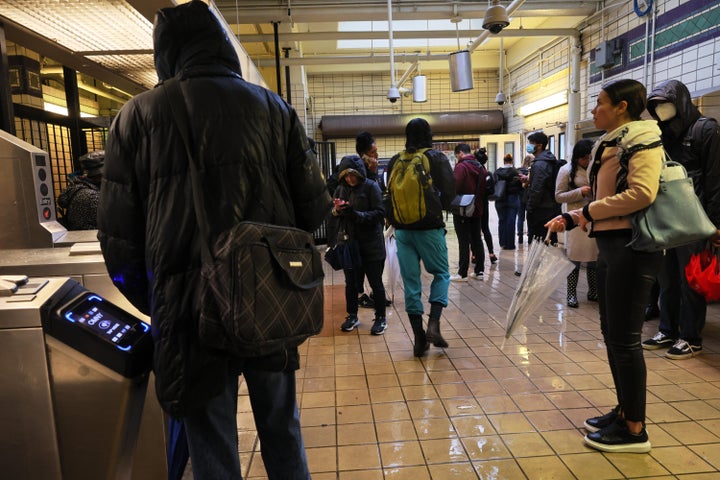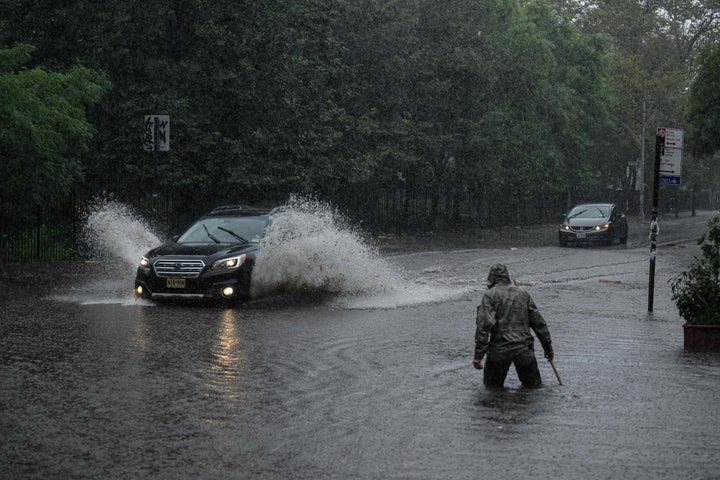 Hochul warned New Yorkers on Thursday night of a forecast that called for 2-3 inches (5-7.5 centimeters) of rain, with 5 inches (13 centimeters) or more possible in some places.
"We anticipate, we warn, we prepare. But then when it hits and you have 5 inches in the last 12 hours — 3 in the last hour this morning — that's a scale that we're not accustomed to dealing with," the Democrat told NY1 on Friday. But she added that New Yorkers "have to get used to this" because of climate change.
For more AP coverage of climate change:
Support HuffPost
The Stakes Have Never Been Higher
Related
Popular in the Community