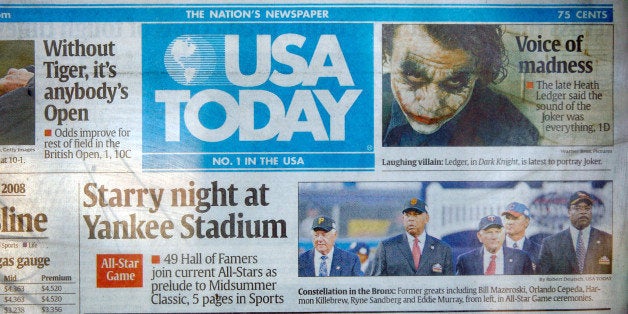 The future just got a bit cloudier for the newspaper industry.
Poynter crunched the numbers on Tuesday, estimating that if advertising losses are already at 5.3 percent this year, the industry will ultimately bring in approximately $1.18 billion less in 2013 than it did in 2012.
The news release showed a 5.9 percent decrease overall in advertising revenues for Gannett this past year, falling from $552.7 million in the third quarter 2012 to $520.2 million in the third quarter 2013. Gannett attributed the loss to "secular pressures" and "tepid pace of economic growth," as well as a lack of Summer Olympics advertising that was present during the same quarter last year.
The drop in advertising led to a 40 percent decrease in the company's third quarter net income this year. Poynter also noted that Gannett got rid of at least 434 jobs in September.
The trend is not limited to just Gannett, nor is it anything new. Data from the Newspaper Association of America shows that print advertising in the newspaper industry has been decreasing for about seven consecutive years, losing $1.8 billion in 2012. A 2013 State of the News Media report calculated that print advertising is 45 percent of what it used to be in 2006. And even while a huge chunk of the nation's 1,380 daily newspapers are now embracing online advertising, the NAA also shows that the losses from print advertising are still far greater than the increases in digital ads.
Related
Before You Go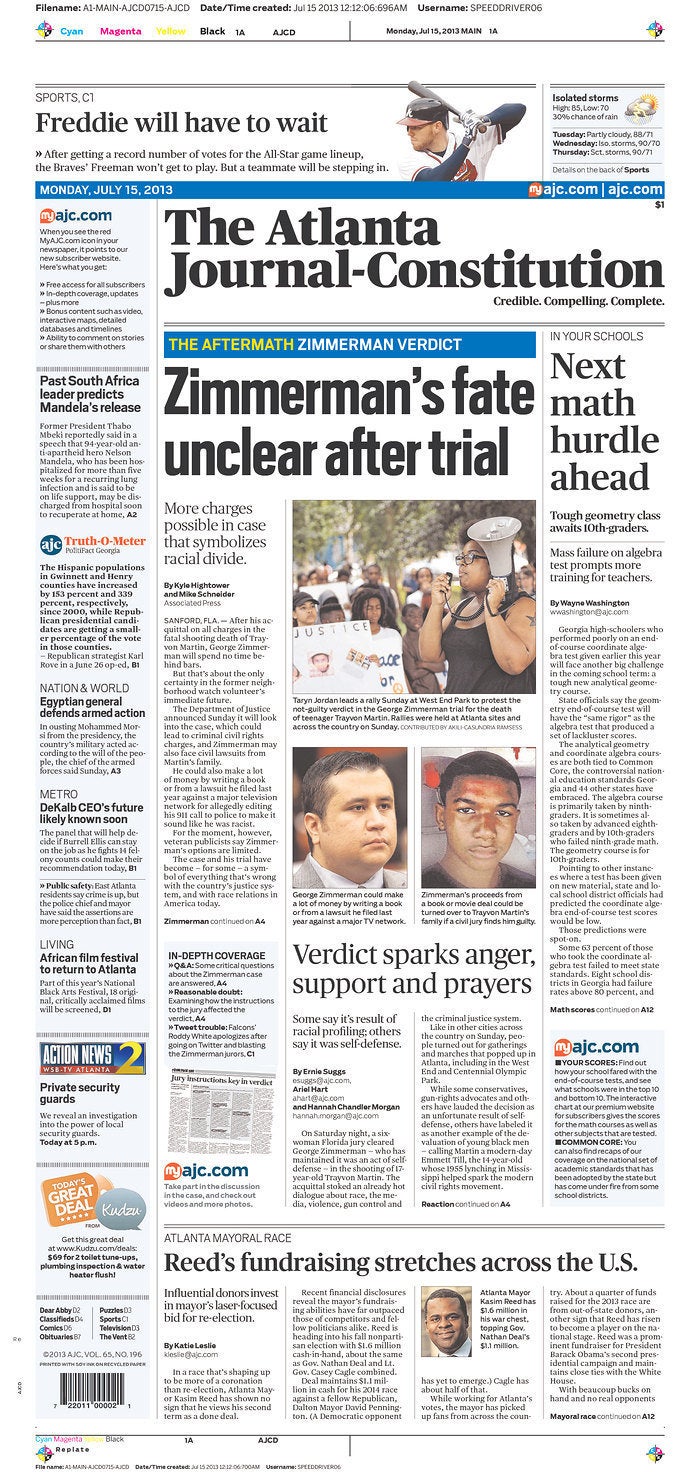 25 Biggest U.S. Newspapers In 2012
Popular in the Community