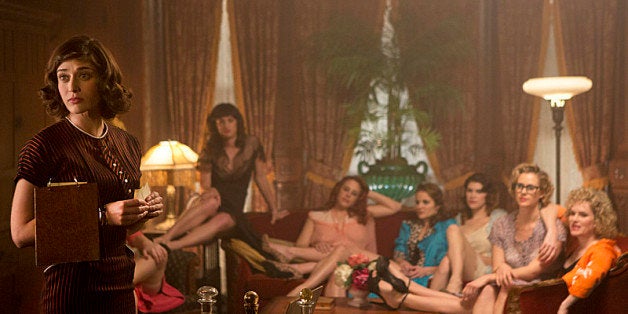 Former "The Nanny" star Nicholle Tom made quite a splash in her return to primetime TV in "Masters of Sex."
Tom, known to audiences as Maggie Sheffield, the oldest daughter on "The Nanny," made her "Masters of Sex" debut as Maureen, a prostitute working at Betty's brothel. In the first photo below, she's third from right in the back row.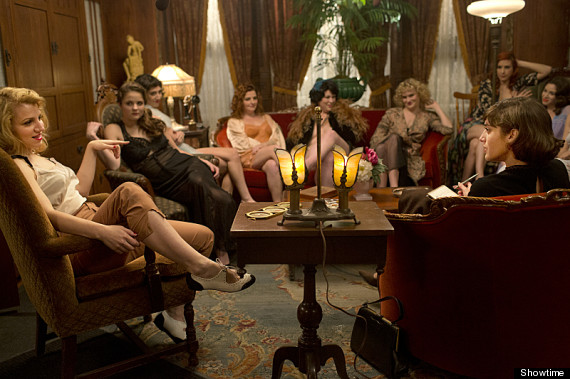 And here she is back in "The Nanny" days.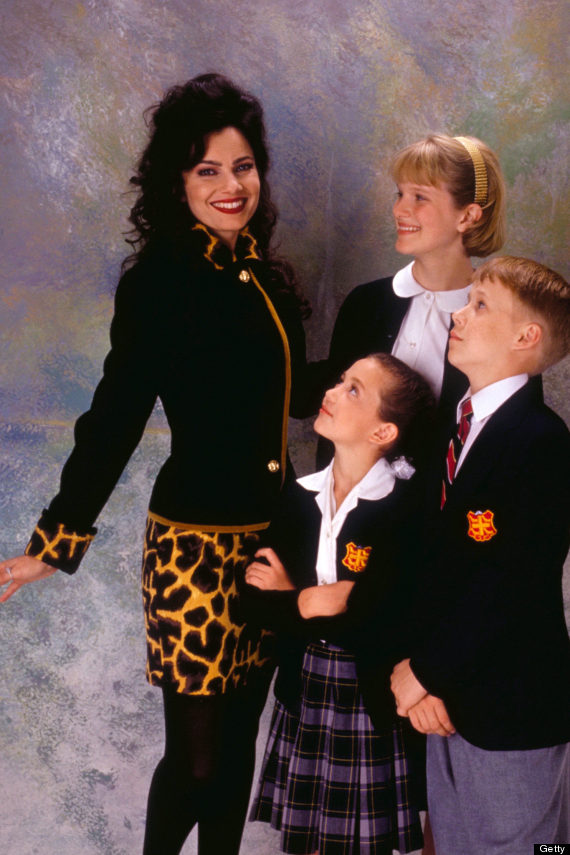 Since "The Nanny," Tom has voiced Supergirl in "Justice League Unlimited" and "Superman," and appeared in episodes of "Without a Trace," "The Mentalist" and "Burn Notice." Tom also appeared in the "Beethoven" movies as Ryce.
Tom will appear in future episodes of "Masters of Sex."
"Masters of Sex" airs Sundays, 10 p.m. ET on Showtime.
Related
Before You Go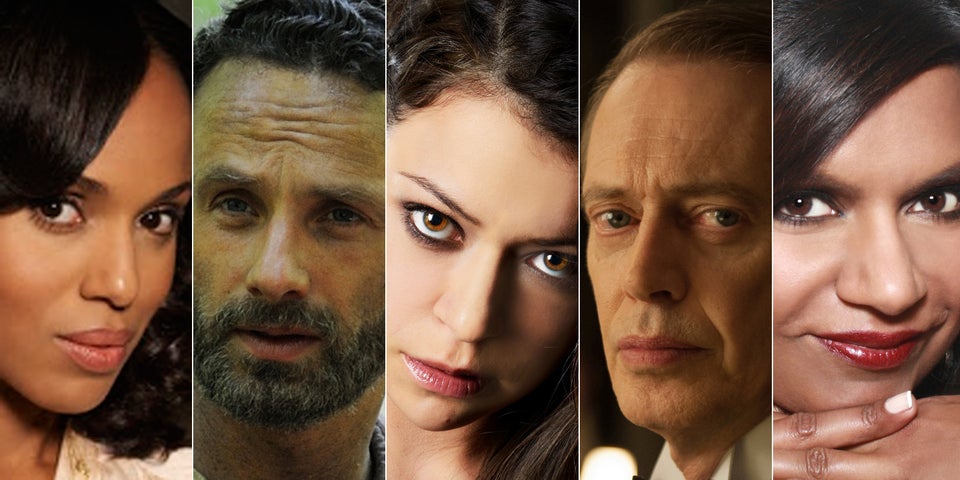 Critics Picks 2013-2014
Popular in the Community