A runway model's boyfriend unveiled quite a surprise while she was working at a bridal fashion show on Saturday
Nicole Kaspar, a model for the Watters brand of wedding dresses, was walking down the runway in a beautiful gown when she saw her boyfriend, Chad Stapleton, standing at the other end, Brides.com reported.
Stapleton, ring in hand, then offered a truly model proposal.
"Nicole, I've wanted to do this for a long time, and I wanted the moment to be as special as you are to me," he said. "And I figured, what better way to do this than on a runway, doing what you love."
I never really believed in love at first sight, but I have to admit, it was something different the first time I saw you. I felt something inside that I've never felt before that I just couldn't explain.

From that moment until now, you've made me happier than I ever thought I could be. If you let me, I'll spend the rest of my life making you feel the same way.
Then he got down on one knee and popped the question. Luckily, she said yes.
Although Kaspar looked beautiful in the wedding gown she was modeling, Inside Edition says she plans to wear a different dress for the actual ceremony.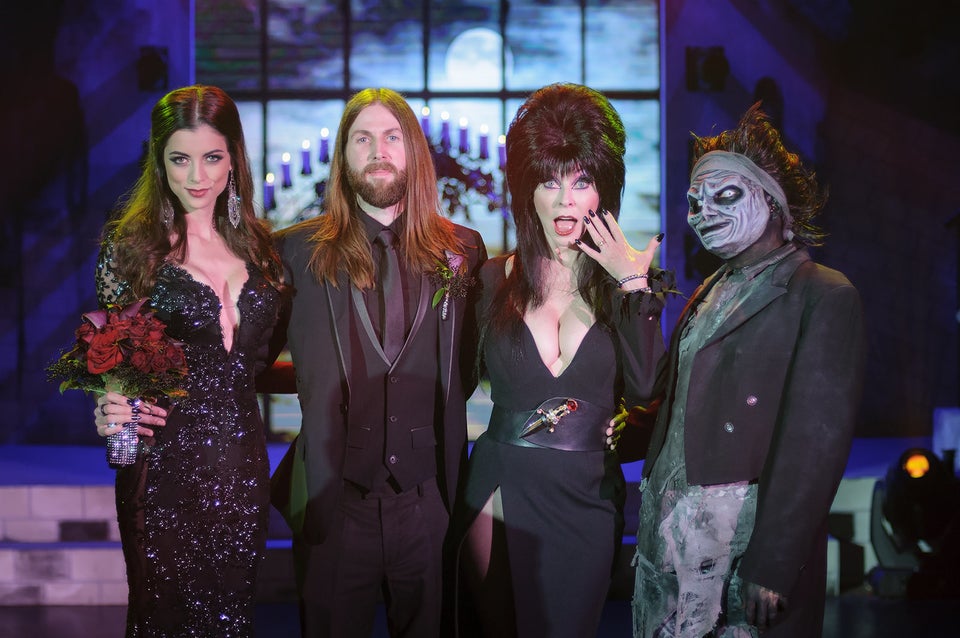 Wacky Weddings and Proposals