The teen has received national attention for her fight to allow transgender students the right to use the bathroom of the gender they identify with. When Nicole was in fifth grade, her public school told her she was not allowed to use the girls' bathroom and had to use the staff bathroom instead. Nicole, who was assigned male at birth but has identified as female since she was as young as 2, filed a discrimination lawsuit with her family and the Maine Human Rights Commission.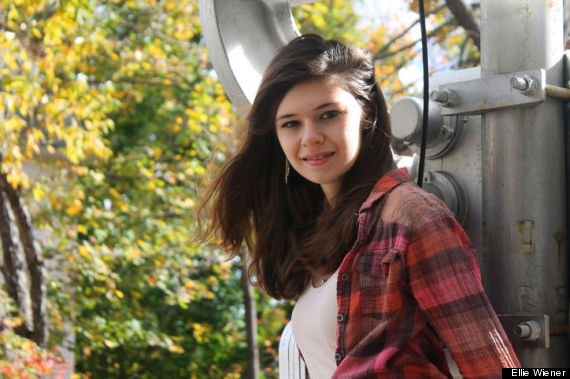 This February, five years after the suit was originally filed, Maine's Supreme Court ruled that Nicole's rights had been violated under the state's Human Rights Act, marking a major victory for transgender rights in the U.S. It was the first time a state court ruled it unlawful to deny transgender students access to the bathroom of the gender they identify with.
On Monday, Glamour posted its list of "50 Phenomenal Women of the Year," which included Nicole in the Maine spot.
"It's an honor to be recognized with this title," Nicole wrote to The Huffington Post on Tuesday. "I'm so glad that all the work that my family and I are doing is yielding positive results and making actual change! I hope that this will lead other youth to speak up in their communities and advocate for themselves and what they believe in."
Her parents, Wayne and Kelly, also released a statement.
"Nicole is honored to be recognized as one of the nation's 50 Phenomenal Women in Glamour magazine. Representing the State of Maine in this way is a memory she will always treasure, and keeps her moving forward in her quest for equality," the Maines' statement reads. "She hopes that this recognition will convince other young women in Maine and across the nation to advocate for change. As her parents we are very proud of her strength, commitment and courage."
Nicole told Glamour that she was proud her case could set a precedent for the rights of transgender students.
"They can look at what happened in Maine and see [...] our state leaders validated that everyone gets to be whom they need to be," she said.
The teen said in her interview with Glamour that advocacy "will always be a part of my life."
In addition to Maines, Glamour has recognized another transgender pioneer this year, naming actress and activist Laverne Cox a 2014 Woman of the Year, a title the magazine gives annually to a handful of influential women.

Popular in the Community