 STATE COLLEGE, Pa. (AP) An unusually early and powerful nor'easter dumped wet, heavy snow Saturday on parts of the mid-Atlantic region, weighing down or toppling leafy trees and power lines and knocking out electricity for 1.7 million as the storm headed toward New England.
Communities inland were getting hit hardest, with eastern Pennsylvania serving as the bull's-eye for the storm, said National Weather Service spokesman Chris Vaccaro. Some places got more than half a foot of snow, and towns near the Maryland-Pennsylvania border saw 10 inches fall. And New York City's Central Park set a record for both the date and the month of October with 1.3 inches of snow by midafternoon and more falling.
More than 1.7 million customers lost power from Maryland north through Massachusetts, and utilities were bringing in crews from other states to help restore it. Half a million in New Jersey were without power, including Gov. Chris Christie, and almost as many were in the dark in Connecticut and Pennsylvania. Both New Jersey and Connecticut declared states of emergencies.Throughout the region, officials had warned that the early storm would bring sticky snow on the heels of the week's warmer weather and could create dangerous conditions.
And the storm was expected to worsen as it swept north. The heaviest snowfall was forecast for later in the day into Sunday in the Massachusetts Berkshires, the Litchfield Hills in northwestern Connecticut, southwestern New Hampshire and the southern Green Mountains. Wind gusts of up to 50 mph were predicted especially along coastal areas.
Some said that even though they knew a storm was coming, the severity caught them by surprise.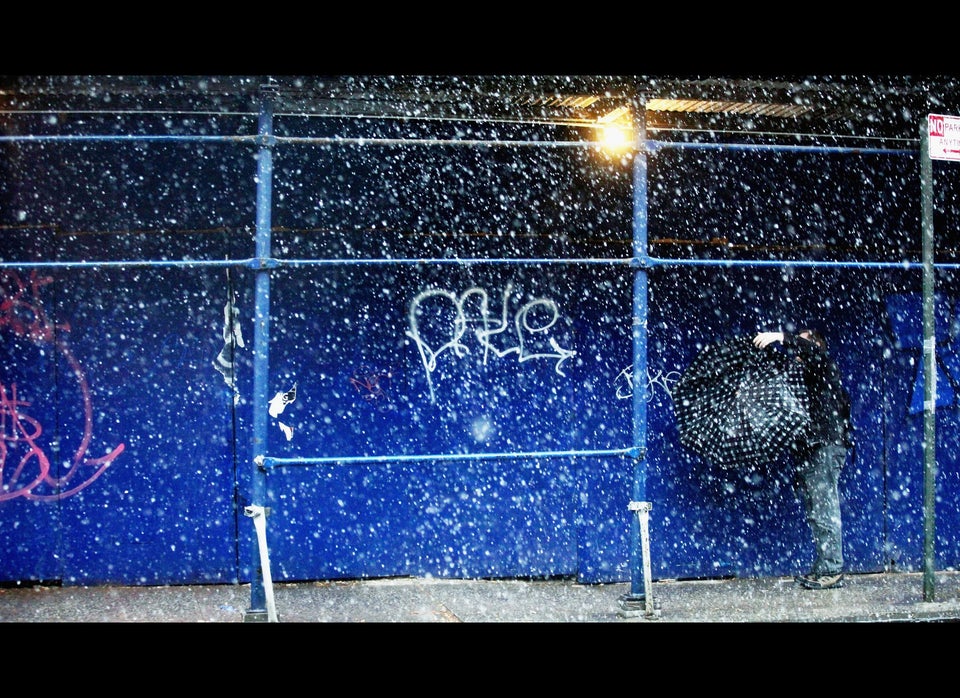 Noreaster Causes Record New York Snow
Related
Popular in the Community