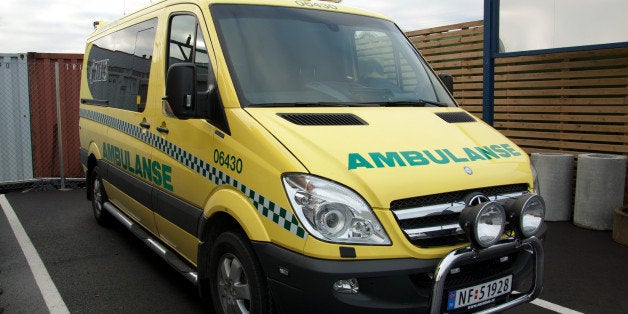 While psychiatric nurse Arjen van Dijk was working in patient admissions at the Haukeland University Hospital in Bergen, Norway about 10 years ago, he often saw police bringing in one patient after another -- often handcuffed, even pepper sprayed. Police were responding to roughly 2,000 "psychiatric missions" each year, from public nudity to suicide attempts, and were concerned that the mentally ill individuals were posing a threat to themselves and others.
Van Dijk worried that the police's involvement had only worsened the existing stigma against mental illness. "When a psychiatric person is sitting in a police car outside your neighbor's house, you think, 'Wow, this is criminal.' 'How about my safety?'" he said. But with an ambulance, the patient inside "could have a broken leg, anything." What's more, police officers -- and even regular ambulance staff -- have little to no experience with psychiatric patients.
So in 2005, van Dijk co-launched a separate, state-funded ambulance for these patients, which looks exactly like Norway's regular yellow-and-green ambulances. But unlike a typical ambulance staffed with only two paramedics, the psychiatric ambulance houses two trained psychiatric nurses in addition to a paramedic.
For now, one ambulance serves the town of 250,000, running from 9:00 a.m. to 10:00 p.m., making at least seven trips a day. When residents call 911, the emergency dispatcher decides whether to send a regular or psychiatric ambulance.
Unlike police officers or regular paramedics who focus mainly on rushing patients to the hospital, the nurses take time to interview family members or anyone else living with the patient. On board the ambulance, the patient sits in a chair instead of lying on a stretcher. "Most patients don't have to be in a lying position, and they don't like it," van Dijk explained. Nurses also conduct patient interviews en route to the hospital. All this additional information can then help psychiatrists at the hospital make more accurate diagnoses sooner.
Today, the Bergen police department responds to fewer mental illness-related complaints, deferring instead to the psychiatric ambulance. Sometimes they'll accompany the ambulance, "but their involvement is much shorter," van Dijk said. For particularly disturbed patients, "they spend five minutes on forced entry, and then we take care of the rest."
The psychiatric ambulance has also rolled into European cities beyond Bergen, hitting the road in nearby Stavanger in 2009. Amsterdam began a yearlong pilot test in April, to be followed by Stockholm in September. Each city is served by only one psychiatric ambulance.
Amsterdam has faced similar problems with police officers addressing mental health-related calls. "They tend to use more force and coercion than strictly necessary," said Jeroen Zoeteman, a psychiatrist at Amsterdam's Psychiatric Emergency Room (PER), which had launched its own psychiatric ambulance initiative in 2012 before learning about van Dijk's. "Based on his experiences, we could further develop the project in Amsterdam," Zoeteman said. Today, the police assist PER in only 0.6 percent of cases, compared to 17 percent before Psycholance, he added.
As for van Dijk, he hopes his idea catches on in other countries, so families can see their loved ones with trained mental health professionals on an ambulance -- not handcuffed by police on their doorstep.
Related
Before You Go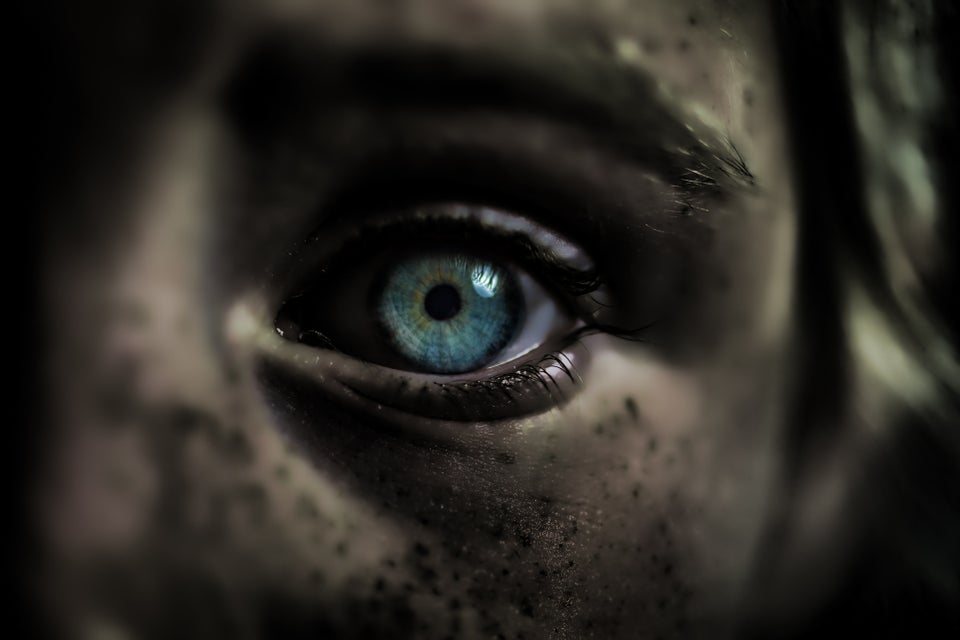 Post-Traumatic Stress Disorder Symptoms