We've now visited more than 500 artists around the U.S. as we continue building the exhibition State of the Art, which will debut at Crystal Bridges Museum of American Art next September. Early on in our travels we visited Texas, meeting with artists across the state and stopping in at several galleries.
In San Antonio, we visited the studio of artist Vincent Valdez. In his cinematic, photorealistic paintings, Valdez mines deeply personal imagery to tell stories with historical gravity and contemporary resonance. His latest series, Strangest Fruit, features contemporary Latino male figures depicted in the poses of lynched figures drawn from historical sources. In these paintings, Valdez underlines the troubled history of race in America and its enduring influence today.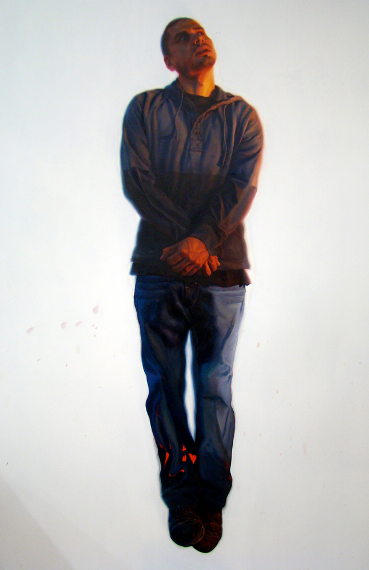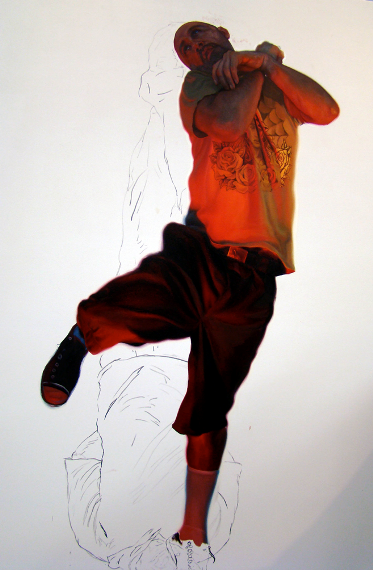 Strangest Fruit (series), 2013 (in progress), oil/canvas
"I have dedicated my process of image making to be a declaration of the world around me, where fictitious characters become a testament to the social and political statements that they embody. A cinematic, hyper-realistic technique enables me to blur the line between the real and the non-real, between historical and the present, and between myth and memory."
Listen as assistant curator Chad Alligood and I meet Vincent at his studio: