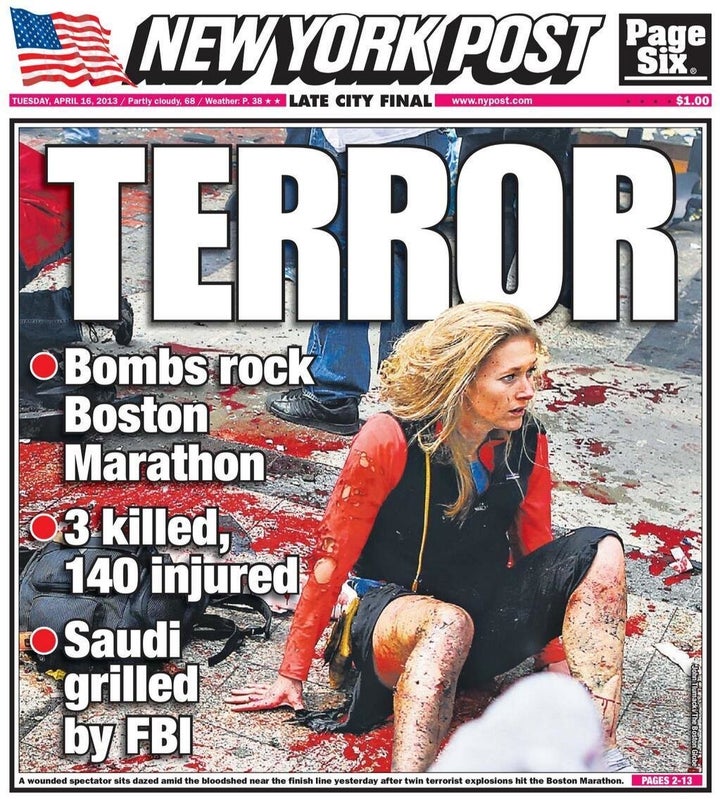 The New York Post has been criticized for its coverage of the Boston marathon explosions.
Soon after the blasts struck on Monday afternoon, the paper, citing law enforcement sources, said that 12 people had died. It stuck to this assertion all day, even as every other outlet put the number at two or, at the most, three. By Tuesday morning, the official toll had not risen. The Post backtracked slightly, writing, "The official death toll was three, but a law-enforcement source told The Post it could be as high as 12."
The paper was also the first to say that a "Saudi National" had been taken "into custody" by police at a local Boston hospital. Its initial stories said that the man was
"identified as a suspect."
This was denied by the Boston police, who repeatedly said there was no suspect and nobody in custody. As the day went on, other outlets also reported that a man was being questioned, but only as a "person of interest" and not as a suspect.
The New York Times reported on Tuesday that investigators had concluded that the man was not involved in the attacks.
Post-watcher Michael Wolff tweeted that there was "great clucking" at the paper's parent company, News Corp., about its "marathon performance."
Others were also critical:
Buzzfeed editor Ben Smith heard from a friend who worked at the paper:
The Post was not the only outlet to commit errors. The Wall Street Journal initially claimed that there were 5 additional devices found by law enforcement, but it later corrected that information. Governor Deval Patrick made clear on Tuesday that there were only two devices used.
Before You Go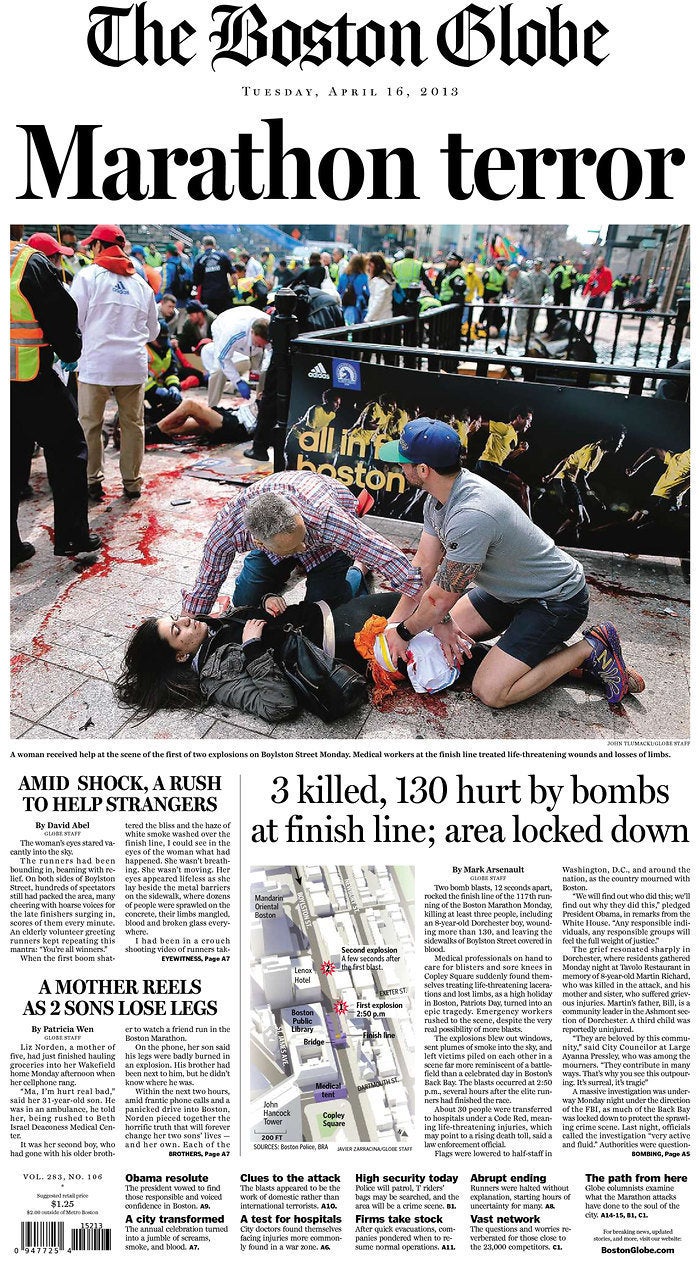 Boston Bombing: Front Pages
Popular in the Community