 On Friday, Assembly Education Chair Cathy Nolan introduced legislation in Albany that would grant the state education commissioner authority to waive the 180-day requirement for up to 10 days for schools dealing with extreme circumstances like the storm.
The bill is nearly identical to one passed after Hurricane Irene, the Daily Newsreports, and can be voted on when the legislature reconvenes in January.
Still, Schools Chancellor Dennis Walcott is pushing for the city's students to make up the lost time.
"I'm not talking about shortening the days at all. We are talking about how we replace the days. Our students need as many days as possible," he said.
This sentiment was echoed by Adele Chavarria, a fourth-grade teacher at Public School 345 in Brooklyn.
"Every day matters. The kids need to recover those last classes," Chavarria told the Daily News. "I plan every day of class and it put me back a week. I'm a testing grade, so I'm really feeling it."
In some cases, students were confused as to whether they were expected to show up to school on Monday. According to the New York Times, robocalls from the Department of Education over the weekend instructing students to stay home contradicted messages from principals telling them otherwise.
As of Monday afternoon, 19 city schools remained closed and without power, the Times reports. Another 48 were shut on Monday due to storm damage. Some schools are receiving hundreds of students from nearby institutions.
While sparse weather-related school closings have a substantially smaller impact on student learning than learning loss generally experienced during summer breaks, students will still have to make up for lost time, cutting into scheduled vacations.
Missing just a few days from the regular school year means falling behind on preparations for state standardized exams -- tests that often factor into a student's eligibility to be promoted, a teacher's evaluation, a school's overall score and funding it can receive from the state.
Weather make-up days or modifying school days to account for lost hours also tend to affect family schedules and arrangements as well as school sports and after-school activities.
Related
Before You Go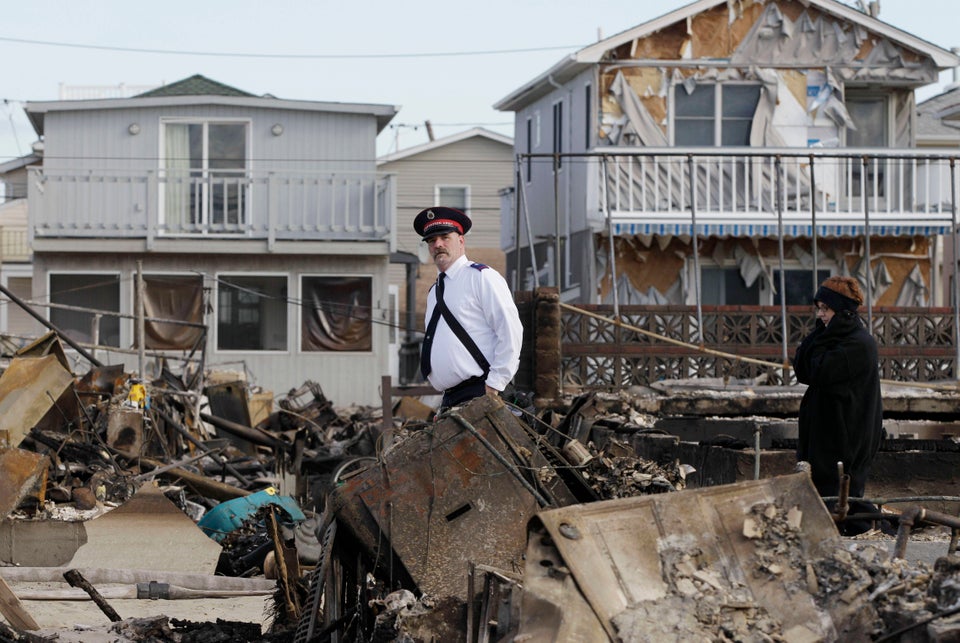 Hurricane Sandy
Popular in the Community