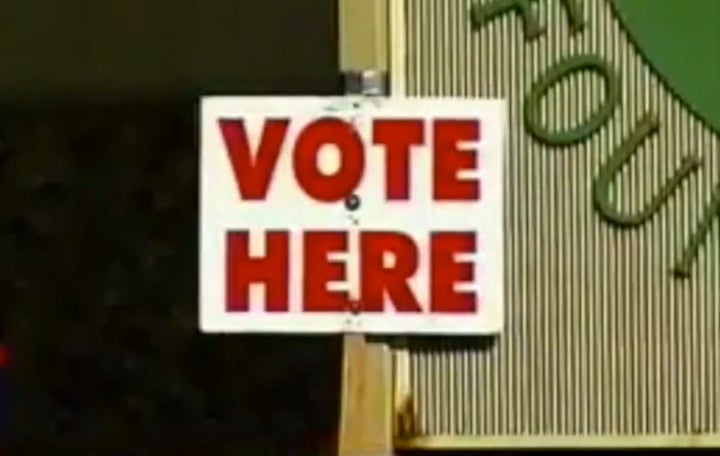 President Obama said something in his election night speech that had election reform advocates like me overjoyed. The president, apparently off the cuff as HuffPost's Dan Froomkin reported, called for election reform.

As he spoke in Chicago, he thanked everyone who cast a ballot "whether you voted for the first time, or waited in line for a very long time" -- then he quickly added, in an evident ad lib, "by the way we have to fix that."
After another election with anemic turnout -- only 60% of eligible Americans showed up at the polls, far behind most countries -- and reports of long lines, malfunctioning machines and voter intimidation at the polls, President Obama's remarks were music to election reformers' ears. But as much as I hope the president will follow through on his off handed but crucially important remark -- I'm not so sure, and I have a personal reason to feel this way.

Five years ago I was on the road for Why Tuesday? -- the nonpartisan group I used to run and now am on the board of that advocates for increased voter turnout -- when I met then-Senator Obama. At Coe College in Cedar Rapids, Iowa, I asked him what we could do to increase voter participation and any election reform plan he might put forward to fix problems plaguing our voting system, and his response (you can watch our encounter in this video) was encouraging.

Well, couple things. Number one, I think we have to make it easier to vote. And I'm assuming that "Why Tuesday?" is for in favor of, for example, having it one weekends so that more people can vote. Same-day registration I think in a lot of states has shown to make sense. You know, early voting is another way to encourage people and make it more convenient for them to vote.
If Obama wanted early voting nationwide, he didn't do anything about it. There are still 15 states where voting is Tuesday-only. As Froomkin pointed out, in Obama's first four years in office, there haven't been any substantial election reforms.
Obama has not made improving the voting process a high priority during his first term. Most notably, he has allowed the Election Assistance Commission, which was created in response to voting problems during the 2000 election, to turn into what the Washington Post recently termed a "zombie voting commission." It lacks any commissioners -- all four spots are vacant -- and doesn't have an executive director.
The Washington Post's Brad Plumber outlines five ways the president can make good on his offer to fix our broken voting system: modernizing voter registration, setting national standards for polling place equipment, restoring the Election Assistance Commission, expanding early voting or making Election Day a national holiday or move it to the weekend (my personal favorite), and finally make sure our election system is prepared for a natural disaster like Hurricane Sandy.
Now the president has to make it happen. If he leads the way, the United States of America can go from one of the countries with the worlds worst voter turnouts to the best. But will he? I hope so, but I'm not so sure.
Calling all HuffPost superfans!
Sign up for membership to become a founding member and help shape HuffPost's next chapter