During an interview with ABC's Diane Sawyer earlier this month, Clinton claimed she and her husband, former President Bill Clinton, were "dead broke" upon leaving the White House. After facing a lot of scrutiny for the comments given the couple's very comfortable financial state, Clinton attempted to distance herself from "the truly well off," saying voters don't viewer as "part of the problem" of economic inequality.
Obama said the the scrutiny that followed her comments won't mean much for the potential 2016 candidate and longtime public servant, saying her "track record on that speaks for itself" in an interview with ABC's George Stephanopoulos that aired Sunday. The president was in Minneapolis, Minnesota at the time of the interview to meet with struggling citizens and highlight the plight of the middle class.
"I think that Hillary has been to this rodeo a bunch of times. She is in public service because she cares about the same folks that I talked to here today. As soon as you jump back into the spotlight in a more explicitly political way, you're going to be fly-spec like this," Obama said.
"She's accustomed to it," he said. "Anybody who gets involved in public life is accustomed to it. Over time I don't think it's going to make a big difference."
Though Clinton has faced many critics from the left and right following her remarks, Obama wasn't the first to come to her defense. Clinton's husband last week said wealth shouldn't be the metric for one's ability to sympathize with struggling Americans.
"I think I had the lowest net worth of any American president in the 20th century when I took office. But I still could have been tone deaf," he said last week. "The real issue is, if you've been fortunate enough to be successful, are you now out of touch and insensitive to the agonizing struggles other people are facing?"
Clinton later said she was grateful for her husband's support, but doesn't need his defense, also saying her record "speaks for itself."
Before You Go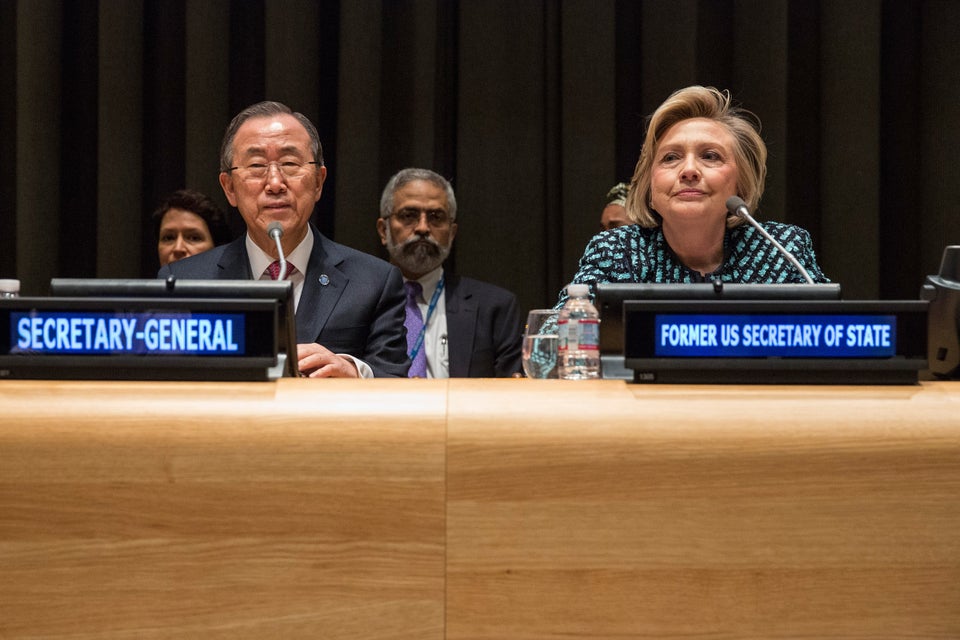 Hillary Clinton
Popular in the Community