WASHINGTON, April 18 (Reuters) - President Barack Obama travels to Boston on Thursday to play the role of consoler-in-chief at a service for victims of the Boston Marathon bombing.
A scant four months after he offered solace to the families of 20 school children and six educators killed in a shooting in Newtown, Connecticut, the president again finds himself trying to heal emotional wounds after a shocking act of violence.
The president, accompanied by first lady Michelle Obama, is due to speak at an interfaith service at the Cathedral of the Holy Cross. Massachusetts Governor Deval Patrick and Boston Mayor Thomas Menino are also scheduled to address the crowd.
This comes after Obama was handed a bitter setback on Wednesday in his bid for tighter gun controls in the wake of the Newtown shooting when the Senate failed to muster enough votes to pass expanded background checks for firearms purchases.
The president's focus on Thursday will be on the victims of the explosions that tore through crowds watching the runners cross the Boston Marathon finish line, killing three and wounding 176.
His message will be one of resolve, his spokesman Jay Carney said at the White House on Wednesday.
"It will be one of the commonality that we all feel as Americans with the people of Boston and those who were visiting Boston for the marathon, and who both endured this horrific event and then demonstrated their bravery in its immediate aftermath," Carney said.
Obama has vowed to find the person or people responsible for the blasts, which authorities say was likely produced by home-made bombs hidden in bags left amid the throngs watching the race.
Authorities in Boston were searching for a suspect seen on video taken before the two blasts struck. No arrests had been made, and the suspect in the video had not been identified by name, two U.S. government officials said. (Reporting by Mark Felsenthal; Editing by Vicki Allen)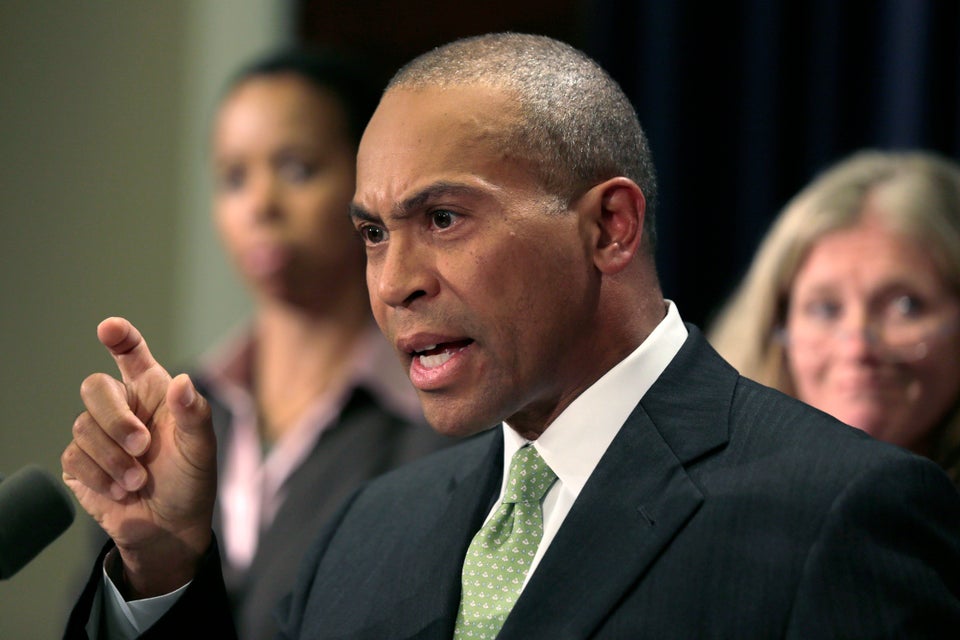 Politicians React To Boston Marathon Explosion