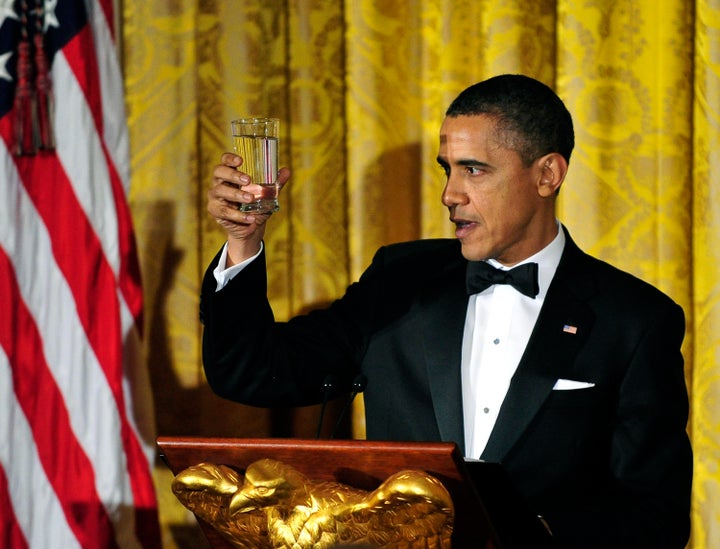 Tickets for the June 6 event start at $1,250 and are still available. Prices top out at the $25,000 per couple tickets, which include name recognition in the event program, a photo with the President and preferred seating for two. Singer Pink is scheduled to perform that night.
David Cooley, founder of West Hollywood hotspot The Abbey, is one of the hosts for the event, notes West Hollywood Patch.
Obama formed the National LGBT Leadership Council in 2007 to gather his LGBT supporters into one fundraising and organizing powerhouse. It launched alongside an Obama Pride site that now contains a blog about the President's statements on gay rights as well as his administration's accomplishments thus far for the gay community.
While Obama's views are still "evolving," last weekend's events showed he's lagging behind two key figures in his administration. Vice President Joe Biden made waves Sunday when he told "Meet The Press" that he was "comfortable" with equal rights for same-sex marriage.
"I am absolutely comfortable with the fact that men marrying men, women marrying women, and heterosexual men and women marrying another are entitled to the same exact rights, all the civil rights, all the civil liberties," said Vice President Biden. "And quite frankly, I don't see much of a distinction -- beyond that."
Secretary of Education Arne Duncan followed up that statement Monday with his own show of support for gay marriage, saying that it should be legal for gay couples to legally marry in the United States.
The President's June visit will come on the heels of a May trip to attend actor George Clooney's fundraising dinner. Clooney's fundraiser is expected to raise up to $12 million for the President's re-election, reports The Hollywood Reporter, which makes it the biggest presidential fundraiser in American history.
REAL LIFE. REAL NEWS. REAL VOICES.
Help us tell more of the stories that matter from voices that too often remain unheard.