President Barack Obama on Thursday commuted the sentences of eight federal inmates who were convicted of crack cocaine offenses, greatly expanding his use of the presidential clemency power to help those incarcerated because of harsh drug laws.
In a statement, Obama said they'd been sentenced under an "unfair system." In 2011, Congress passed a law that effectively reduced the federal government's mandatory penalties for people convicted of crack offenses, but commuting the sentences represents the first time the reform has been applied to those convicted before it was adopted. "If they had been sentenced under the current law, many of them would have already served their time and paid their debt to society," Obama explained in the statement.
Three of the inmates -- Reynolds Wintersmith Jr., Clarence Aaron and Stephanie George -- were featured in a recent report by the American Civil Liberties Union about the thousands of people serving life in prison for nonviolent offenses. The report, which received attention from a range of media outlets, including The Huffington Post, revealed that more than 3,000 inmates were serving life without parole for drug, property and other nonviolent crimes as of 2012, comprising about 6 percent of the total life-without-parole population.
Reynolds Wintersmith Jr., 39, has spent half of his life in prison, according to the report. He was arrested at 19 for dealing drugs and declined a plea offer of 10 years, choosing to go to trial. He was a street dealer, but opened himself up to the life-without-parole sentence because he was held accountable for the entire amount of cocaine sold as part of a conspiracy in which he had a small role.
Clarence Aaron, 43, was sentenced to three life-without-parole sentences as a college student for playing a minor role in two large, planned drug deals. He wouldn't testify against his co-conspirators, but they testified against him and received reduced sentences.
Stephanie Yvette George, 43, was sentenced to life in prison without parole at age 26 after the father of one of her children used her attic to store drugs and cash. The harshness of the sentence was due, in part, to prior convictions for selling small amounts of crack. Though George said she didn't know the drugs were hidden in her home, six cooperating witnesses testified that she was paid to store cocaine.
Prior to Thursday, Obama had pardoned only 11 people for drug crimes, and had used his powers of clemency to provide relief to just 40 people in all -- fewer than any other modern president. In recent months, his administration has portrayed the country's tough drug policies as unjust, but his decision to commute these sentences may be the most significant step to curtail the war on drugs. In addition to the eight people convicted of crack offenses, he also pardoned 13 others for various crimes.
Vanita Gupta, the deputy legal director of the ACLU, called the decision an "incredibly important development."
"The president took the enormous step of giving hope and new life to people who were doomed to die behind bars for nonviolent offenses," she said. "Of course, we know there are thousands who are in similar situations in prison, and so now we really need to do the work to change the laws around the country to prevent these sorts of extreme sentences from taking place on our soil."
CORRECTION: An earlier version of this article misstated that the president had commuted the sentences of only 11 drug offenders prior to Thursday; that is in fact the previous number of pardons granted to drug offenders.
Support HuffPost
The Stakes Have Never Been Higher
Before You Go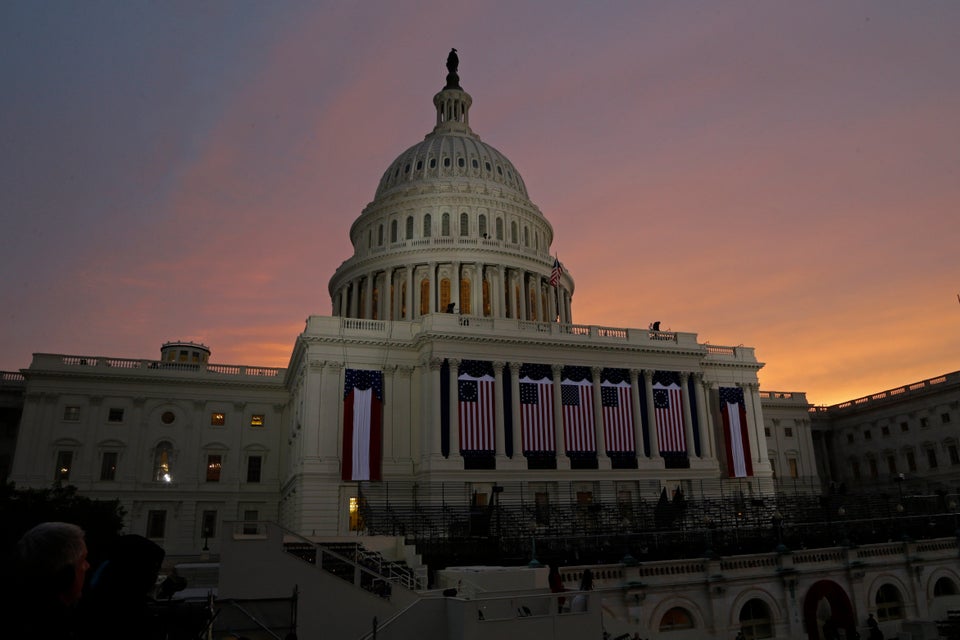 U.S. Capitol Photos
Popular in the Community