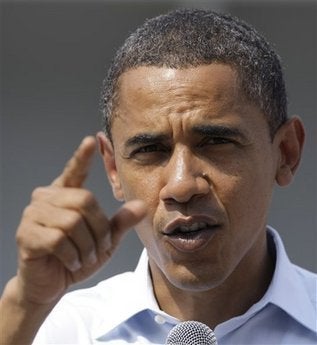 Barack Obama's presidential campaign said it raised $10 million Thursday following the Republican National Convention speech by rival John McCain's running mate, Sarah Palin.

Obama spokesman Bill Burton said Palin's address, heavily laced with digs at Obama, prompted an outpouring of donations from more than 130,000 donors.
The political impact of Sarah Palin continues to be hazy -- she's clearly revved up the Republican base, and helped McCain's campaign bring in more than $8 million since she was announced as his running mate.
But the Palin pick seems to be having a virtually identical effect on the Democratic base. Activists have frenetically picked apart Palin's record over the last week, and an Obama aide told the Huffington Post that the campaign has raised $8 million since her speech last night "from over 130,000 donors - on pace to hit $10 million by the time John McCain hits the stage tonight."
"Sarah Palin's attacks have rallied our supporters in ways we never expected," the aide said. "And we fully expect John McCain's attacks tonight to help us make our grassroots organization even stronger."
UPDATE: The Republican National Committee says it has raised $1 million since Palin's speech.
Popular in the Community