President Barack Obama's second term may be coming to an end but it's "just the beginning" for his My Brother's Keeper initiative, he said.
During the final White House summit for the program on Wednesday, Obama vowed to continue to advocate for young men of color and help keep My Brother's Keeper alive after he leaves office.
"Ensuring that our young people can go as far as their dreams can take them is the single most important task that we have as a nation," he said during the summit. "It is the single most important thing we can do for our country's future. This is something that I will be invested in for the rest of my life."
Obama launched My Brother's Keeper in January 2014 to help close the opportunity gaps that keep boys and young men of color from reaching their full potential. Since its inception, about 250 communities across the country have taken on the "My Brother's Keeper Community Challenge," in which mentors and leaders help local youth.
"These young people behind me are proof that a little love, a little support allows them to achieve anything they can dream, anything they can conceive," he said, pointing to the youth that he's mentored. "All of you know the statistics and the stories of young people who have had the intelligence, the potential to do amazing things but somehow slipped through the cracks. And I've said this before, I see myself in these young people. I grew up without a father. There were times when I made poor choices. Times where I was adrift. The only difference between me and a lot of other young men is that I grew up in a more forgiving environment."
To ensure that the program remains strong through the next administration, the White House introduced new federal commitments, including creating a center to prevent and address chronic absenteeism, increasing data transparency and assisting youth currently and formerly in foster care.
Obama said that the impact My Brother's Keeper has had "just scratch[es] the surface." He implored more people to get involved and become mentors to help more boys and young men achieve their goals.
"We are going to keep these efforts going to invest in our young people, to break down barriers that keep them from getting ahead and to make sure that they've got a chance to contribute," he added.
Listen to Obama's full speech in the video above.
Before You Go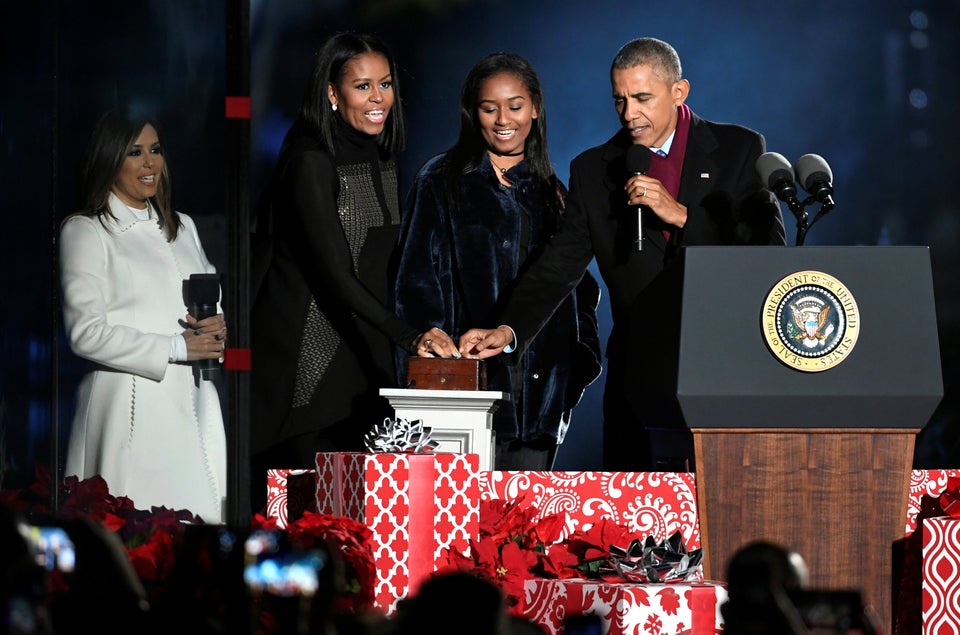 The Obamas' Last Christmas Tree Lighting
Popular in the Community