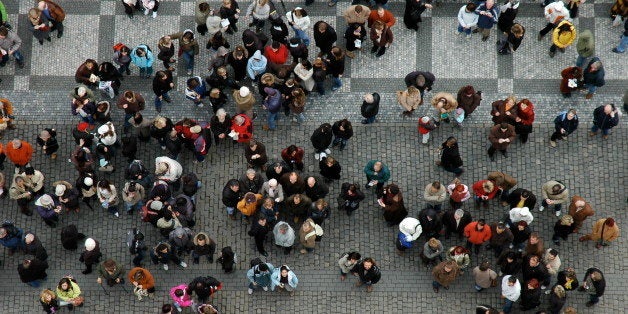 The study showed that among children ages 2 to 5, obesity prevalence decreased from 14 to 8 percent between 2003-2004 and 2011-2012.
But overall, the obesity prevalence for adults and youths has remained the same over that time period, the Centers for Disease Control and Prevention researchers found. About one in three adults and one in six youth were obese in 2011-2012.
Obesity prevalence increased among women ages 60 and older from 35.1 percent to more than 38 percent between the two time frames, the researchers also found.
The study examined weight, height and recumbent length of 9,120 people -- including 584 infants and toddlers and 5,181 adults ages 20 and older -- who were part of the National Health and Nutrition Examination Survey in 2011-2012.
More than 68 percent of U.S. adults were obese or overweight, with 34.9 percent being obese (with a body mass index of 30 or higher) and 6.4 percent being extremely obese (with a BMI of 40 or higher), the researchers found.
Meanwhile, 31.8 percent of youths ages 2 to 19 were obese or overweight, with 16.9 percent being obese.
A little more than 8 percent of infants or toddlers had high weight for recumbent length (which is a measure of weight for this 0-to-2 age group), with 5 percent of boys having high weight for recumbent length and 11.4 percent of girls having high weight for recumbent length, according to the study.
The study also showed that nearly 9 percent of non-Hispanic Asian youths and 10.9 percent of non-Hispanic Asian adults were obese, based on BMI. However, researchers noted that "different sex, age, and race/ethnicity groups may have different body fat at the same BMI," and that "some research suggests that Asians may have more body fat than whites, especially at lower BMIs."
"Given concerns that health risks begin at a lower BMI among Asians compared with others, some Asian countries have adopted lower cut point of BMI to define overweight or obesity, and although WHO has recommended continuing to use the tankard cutoffs for international comparisons, a WHO expert committee has recommended lower cutoffs for Asians for 'public health action,'" the researchers wrote in the study.