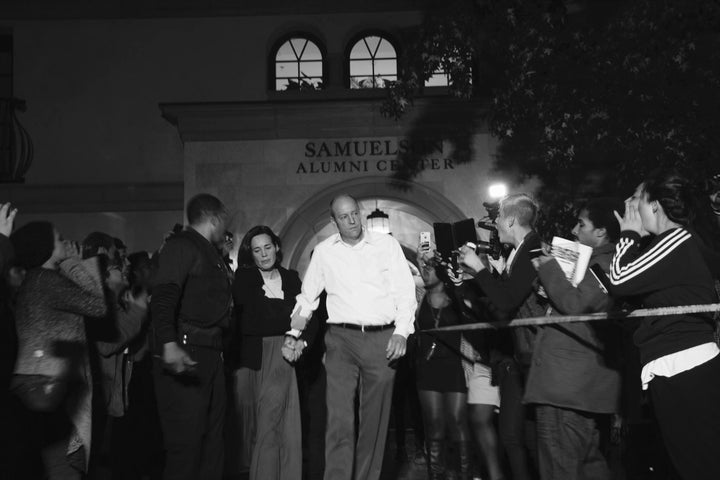 Occidental College students occupying the administration building to protest racism and sexual assault gained support from professors on Thursday.
As the occupation by several hundred activists at the Los Angeles college stretched into a fourth day, the faculty council unanimously approved a resolution expressing "full support of the Oxy United for Black Liberation students' actions and the demands for the culture around racism and diversity in the institution to change."
Oxy United for Black Liberation is a coalition created by members of Oxy's Black Student Alliance and a group called Coalition at Oxy for Diversity and Equity, or CODE. The students have said they plan to occupy the administration building until at least Friday, or until President Jonathan Veitch accepts their demands. At least 400 students, at the school of 2,000, have participated, according to organizers.
Veitch sent a campus email Wednesday night, co-signed by Board of Trustees Chairman Chris Calkins and Dean of Faculty Jorge Gonzalez, accepting or promising to study all but one of the demands. The only one Veitch flat-out rejected was the call for his resignation. "The president is committed to addressing the critical issues of diversity and cultural sensitivity at Occidental," he wrote.
Veitch proposed establishing "a neutral mediator to work with administration, faculty, and student representatives to help restore trust and pathways for dialogue."
"He writes these emails about how there's a great discourse, but there's zero discourse," responded Cruz Riley, one of the student activists.
A spokesman for the college said students have declined each day to meet with Veitch. Riley said that's because the students insist on meeting the president while others are around to ensure that plenty of students hear what Veitch has to say.
"There's been dialogue forever and no change, and that's the current reasoning for the unwillingness to negotiate, because we've been negotiating and there's no change," Riley said.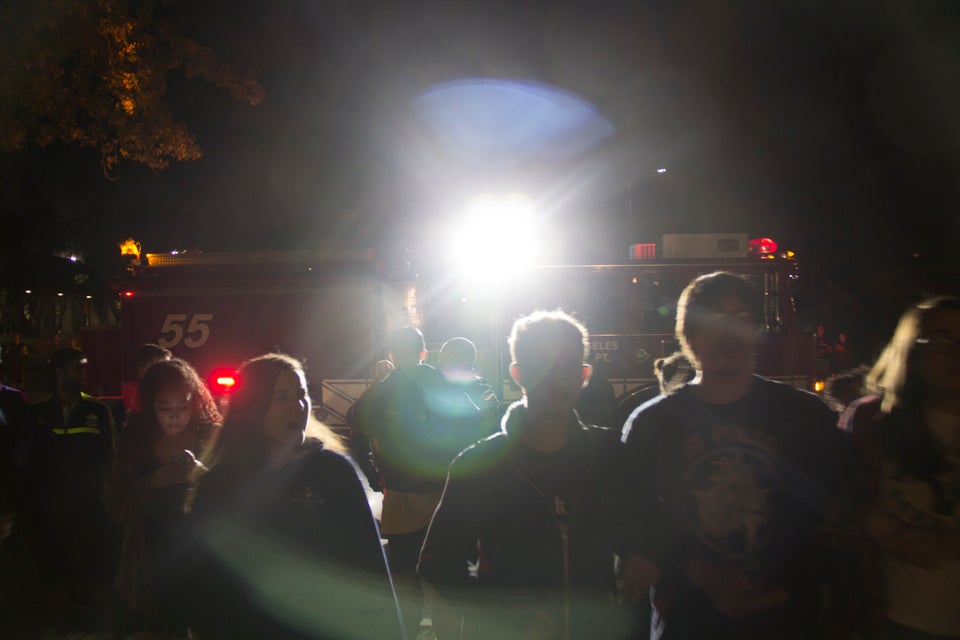 Images From The Occidental College Occupation
After occupying the first two floors of the administration building this week, activists on Wednesday afternoon expanded to the third floor, where the president's office is located.
Veitch and other administrators abandoned the offices, taking files with them. Students photographed what was left, according to activists.
An estimated 300 students then marched to the alumni center, where they believed Veitch had relocated. Los Angeles police, city firefighters and campus police arrived and ensured Veitch and others could leave unobstructed.
Student activists have demanded that the LAPD stop its presence on campus.
Related
Popular in the Community