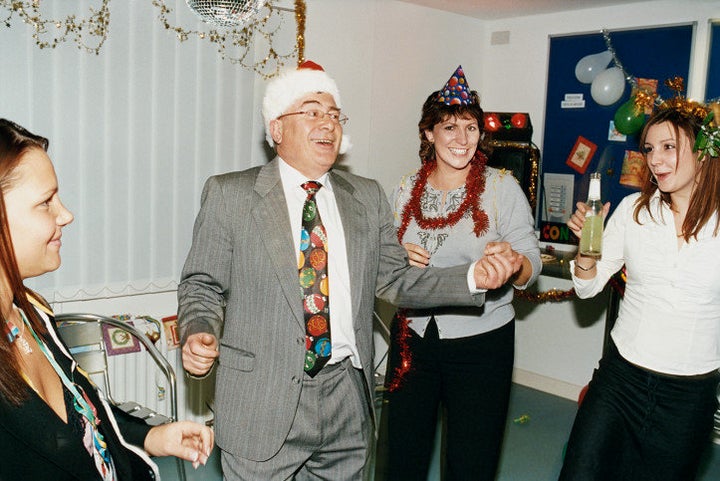 Unlike in Vegas, what happens at the company holiday party doesn't stay at that party. Contrary to popular belief, coupon users aren't cheapskates -- they're big spenders. And if you're worried that freelancers are unreliable, don't be. Here's a closer look at some of the latest small-business surveys.
Seen someone flirt with a co-worker or supervisor (30 percent)
Heard a colleague or supervisor share inappropriate details about themselves or a co-worker (26 percent)
Witnessed someone arguing or becoming aggressive with a colleague or supervisor (19 percent)
Learned of co-workers or supervisors engaging in sexual activity while under the influence of alcohol (9 percent)
You would be wise to keep these stats in mind as you plan your company's holiday party this year. Inappropriate party behavior can lead to plenty of problems for a business owner, including sexual harassment claims.
Clip and Spend Coupon users are often pegged as miserly, but a new survey conducted by Forrester Consulting for WhaleShark Media found that on the contrary, customers who actively sought out online coupons spent almost $800 a year more online than those who didn't use coupons or used them less regularly. (I can vouch that coupons work: As a regular online-coupon hunter, I don't even want to admit how much more I end up spending when I have a coupon.)
Not only do coupons inspire more spending, they also close the sale in many cases. Like me, 88 percent of consumers say promotional codes and coupons are the deciding factor in making a purchase. And 60 percent say they are more likely to reconsider buying a product they had placed in an online shopping cart, but had not purchased, after receiving an online coupon or promotional code for it.
The Declaration of Independents
MBO Partners' new Independent Workforce Index: The State of Independence in America took a look at the growing class of "independent workers" -- which the survey defined as those who work at least 15 hours per week in nontraditional, nonpermanent full- or part-time employment. They may call themselves consultants, freelancers, contractors, self-employed or on-call workers. If you're outsourcing to or otherwise working with independent workers in your business, you might worry about how much you can depend on them. Are they spending most of their time looking for a "real job" with a big corporation, ready to leave you high and dry the moment they find something better?
You'll be relieved to know that MBO Partners found just the opposite. Nearly 80 percent of independent workers in the survey say they are highly satisfied (58 percent) or satisfied (21 percent) with their work situation; just 11 percent are dissatisfied. Only 19 percent plan on looking for a traditional job in the next 24 months. Instead, 63 percent plan to continue as independent workers; 12 percent say they want to build their operations into businesses with employees.
REAL LIFE. REAL NEWS. REAL VOICES.
Help us tell more of the stories that matter from voices that too often remain unheard.