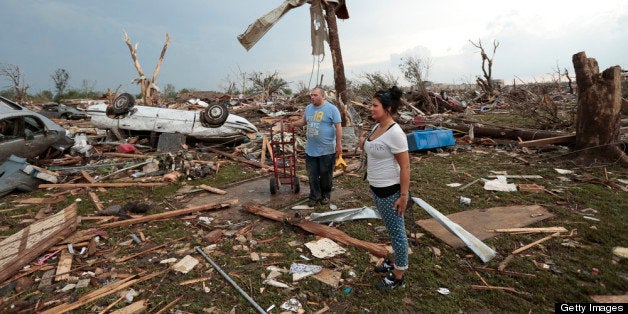 As Patricia McGregor looked at images of the aftermath in Moore, Okla., she was reminded of the men and women she treated after a deadly tornado ripped through her hometown of Joplin, Mo., in 2011.
The licensed psychologist with a private practice in Joplin scrambled to keep up with a "flood" of requests for mental services and counseling in the weeks and months following the tornado. At first, she saw people with acute symptoms of fear, anxiety and grief. But two years later, one of the first questions she asks patients with intense anxiety or panic attacks, marital or relationship problems, or new depression is how badly their lives were affected by the tornado.
"I'm seeing people who have resisted treatment, who may have denied that they needed help, and who now present with longer, more chronic issues," McGregor said. "I'm sensitive to how much trauma impacts our lives later on down the road."
As the aftermath of the Oklahoma tornado unfolds, experts are already trying to predict its psychological toll. "There's a divide in the academic literature on this," said Dr. Joseph Trainor, a core faculty member at the University of Delaware's Disaster Research Center. "Some research results suggest there are high levels of PTSD [post traumatic stress disorder]. Others suggest that PTSD, although it does happen, affects a much smaller population."
A sweeping 2008 review in the journal Psychological Medicine found that rates of PTSD following an event like a tornado or earthquake are lower than rates in the wake of man-made disasters. That review revealed a significant range of PTSD rates following a natural disaster, from around 4 percent of a given population up to 60 percent, depending on the study. But most studies put estimates in the lower half of that range.
One reason why most survivors of natural disasters do not experience PTSD is that the events tend to create what Trainor called a sense of "therapeutic community," which is free of blame.
"Families pull together, communities pull together, people pull together and you see tons of helping behavior," he said. "It's this idea of a shared identity, and a shared loss."
Jim Hamilton, a professor of psychology at the University of Alabama, is studying the psychological effects of the deadly 2011 tornado in Tuscaloosa on undergraduate students there. His research, which is ongoing, supports what he called a more "tempered view" on the prevalence of PTSD. It appears to have affected about 4 to 8 percent of the students, he said, adding that for the most part, students were sheltered in their dorms about a quarter of a mile from where the tornado hit. They were nonetheless subject to the "abject terror" of being in the tornado's predicted path, he said.
"Almost everybody was shaken up; everyone was anxious and discombobulated -- literally. Our landmarks were gone. Trips you've taken 100 times, all of a sudden you're thinking, 'where am I?' But the vast majority didn't feel the need to see a counselor about it, and the vast majority don't need to," Hamilton said, adding that relatively few people used the free mental health services available in the aftermath.
But he found that those who lost their homes were more likely to suffer severe psychological effects than those who were not as directly affected, he said. "Our sense of who we are, and our psychological stability, has a lot to with our sense of place in our home," Hamilton said. "It's where your history has evolved. It's like losing a bit of your identity."
Stephanie Hartwell, graduate program director and professor of sociology with University of Massachusetts Boston, said that as experts try and help survivors of the tornado, it is essential to bear in mind the difference between PTSD, which is a formal, clinical diagnosis, and trauma, which is expected after a jarring transition. How well survivors fare psychologically has to do with whether they have experienced trauma in the past, because the accumulation of trauma can be problematic, as well as the level of support they receive, she said.
Indeed, the power of community to help facilitate healing is something that McGregor experienced first-hand in Joplin.
"It's an acceptable thing to talk about, and to process openly, and hear that other people are struggling with as well," she said. "This happened to a community. Every day, people still have to drive through it. We have to see those naked trees and those piles of rubble."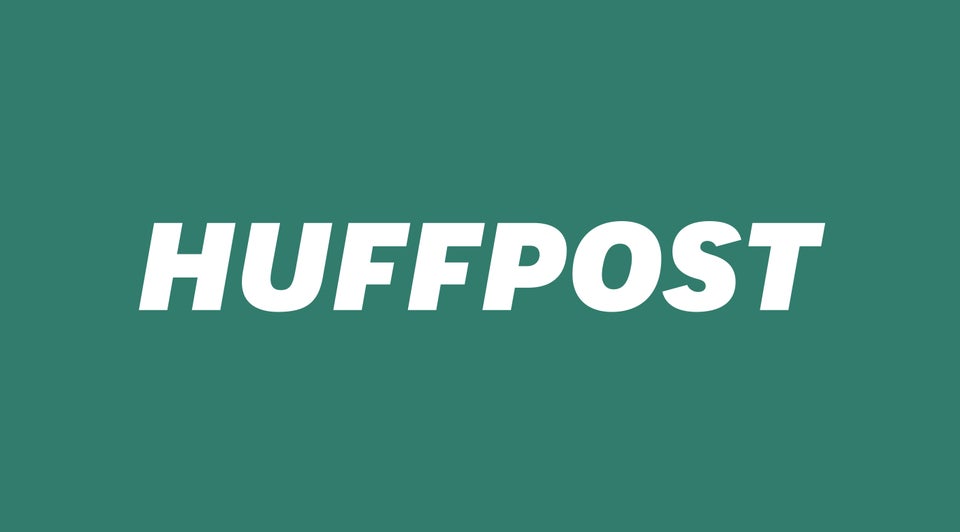 Oklahoma Tornado Coverage