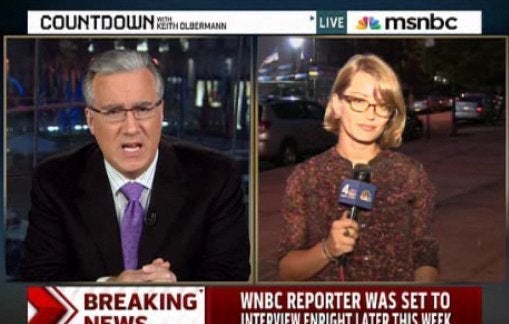 Thanks to a breaking story and sheer chance, Keith Olbermann wound up interviewing his ex-girlfriend on Wednesday's "Countdown."
That evening, the biggest story in the news concerned Michael Enright, the man who stabbed a cabdriver because he was Muslim. It turned out that Katy Tur, who is a reporter for WNBC in New York, had been in close contact with Enright for weeks. She had spoken to him five times and traded emails with him, all about a documentary that he had made about soldiers in Afghanistan.
Tur had also dated Olbermann, although Mediaite reports that the pair split over a year ago.
"The first time I spoke to this guy, I was struck by how incredibly polite he was," Tur told Olbermann. "He was 'yes, ma'am,' 'no, ma'am,' very polite on the phone."
Olbermann closed the interview by calling Tur his "dear friend."
WATCH:
REAL LIFE. REAL NEWS. REAL VOICES.
Help us tell more of the stories that matter from voices that too often remain unheard.