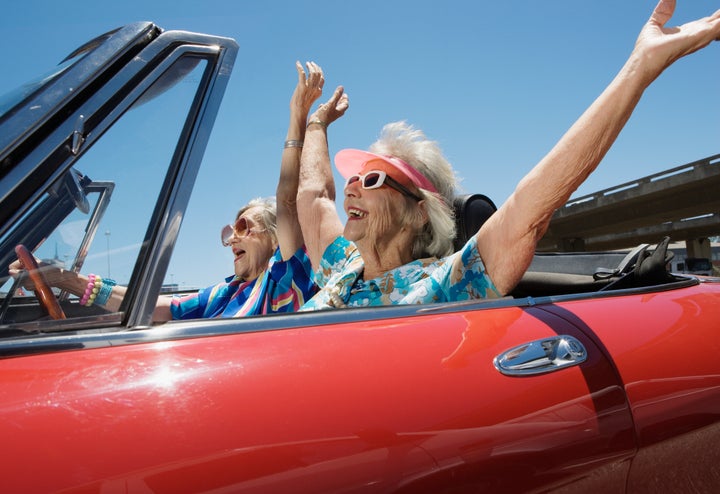 Researchers analyzed data on vehicle accidents and found that drivers aged 70 are involved in three to four times fewer accidents than 17- to 21-year-old men. The findings were presented at the British Science Festival in Swansea, according to a BBC report.
The research showed that while drivers over 70 were more likely to be involved in an accident than the safest-driving cohort ― people in their 40s ― they are far less likely than very young drivers to be involved in accidents. Older drivers tended to make mistakes while driving when they felt pressure from other road users, the study found.
The most accident-prone age group, by a substantial margin, is young men ― who have a tendency to drive too fast and lose control, said the study.
Older and younger drivers are also involved in different types of accident, the BBC reported. While young men were more likely to be involved in single-vehicle incidents, usually caused by speeding and losing control, older people tended to have smaller impact collisions.
Older drivers, the study found, compensate for their dwindling skills by driving slower, leaving larger gaps between cars, and avoiding inclement weather conditions and peak traffic times.
Hanging up their car keys is a touchy subject for many older drivers. Driving can be an important part of maintaining independence. Safety concerns have led 33 states and the District of Columbia to retest older drivers more frequently ― an idea that AARP opposes and has been proved ineffective.
Despite assumptions to the contrary, the elderly are not disproportionately more likely to be involved in crashes. In 2001 people over 65 accounted for roughly one in seven drivers, but less than one in eight of all crashes (and an even smaller percentage of fatal crashes).
The question of whether and under what circumstances older people should no longer drive has no simple answer. Certainly, failing vision and monitoring of medications are factors to be considered. But for now, the solution of "when" seems to rest in the marketplace. Insurance rates for older drivers have become so expensive that they don't have a choice besides not driving anymore.
Calling all HuffPost superfans!
Sign up for membership to become a founding member and help shape HuffPost's next chapter
BEFORE YOU GO
PHOTO GALLERY
Great Cities For Older Singles