This month we'll once again get to watch the spectacle that is the Olympics; hundreds of the world's finest athletes coming together in what is, for the most part, a friendly competition to prove themselves the best. Beyond their obvious athletic prowess, I really admire these athletes as amazing examples of self-reliance.
To get to the Olympics is a daunting task. Hundreds and thousands of hours spent training for years and years to become a top competitor. They give up time for schooling, time with families and time for recreation because they are driven to see what they can do. Many of them start as young children who excel at their chosen sport. They may have to convince parents that their dedication is enough to justify the expense and the need for adjustments to their education. Whole families may move so that the athletic hopeful has the opportunities for the best training.
Then there is the astronomical cost of becoming one of the world's top athletes. Hundreds of thousands of dollars spent on gear, and coaches and travel to competitions. Swimmer Michael Phelps had substantial endorsements for his last Olympics, but even he wasn't always The Michael Phelps. At one time he was just a kid who worked off his excess energy in the pool. The resourcefulness these athletes show in making their dreams happen is inspiring.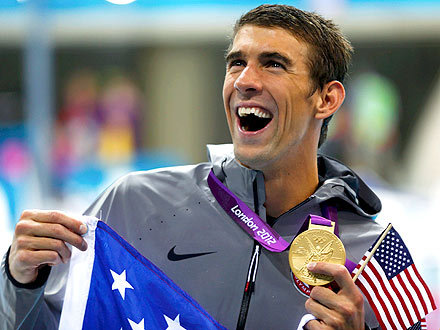 And they are often so very young. The average age of an Olympic athlete is around 26 but the youngest member of the 2014 team is freestyle skier Maggie Voisin who is only 15. Only 15 and already receiving international recognition for her dedication and ability.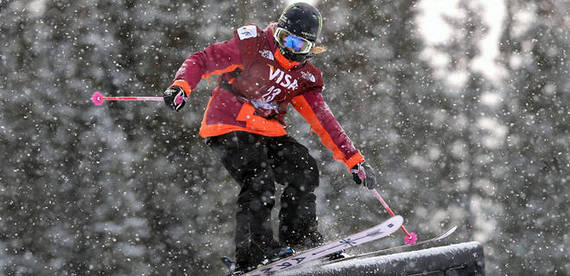 Self-reliance is really about the belief that you can make something happen. That belief is the critical component. Without that combination of confidence and the determination to see your vision come true, so many dreams would be allowed to fail. Self-reliance requires that when one avenue doesn't pan out, there must be another, and another, until it does work, somehow, someway.
Of course, once an athlete makes it to the top, they don't lose their self-reliance and determination. Many of them go on to be experts in their chosen fields. Some even take their hard won notoriety and maybe those endorsements they worked so hard to get, and they go on to start or support charities to help others better their lives. World Wise Athlete has a long list of Olympians who are using their fame and enthusiasm to make a difference through philanthropy. Here are just a few examples: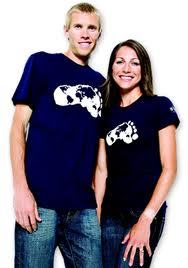 U.S distance runners Ryan and Sara Hall established the Hall Steps Foundation, which funds programs to help youth living in poverty throughout the country. Their mission is to build community which gives each member an opportunity to take their own STEPS towards helping people out of poverty.

Kristi Yamaguchi, a gold medal figure skater, created the Always Dream Foundation to give underprivileged kids more tools to pursue their dreams by providing access to books and technology in early childhood. She says: "All the athletic glory and honors are wonderful. But sometimes I come face-to-face with a disadvantaged child or with a struggling mother or father, and I am grateful for my gifts. And I rededicate myself to doing whatever I can to help someone in need. The good feeling I get rivals anything I felt on the Olympic stand in Albertville."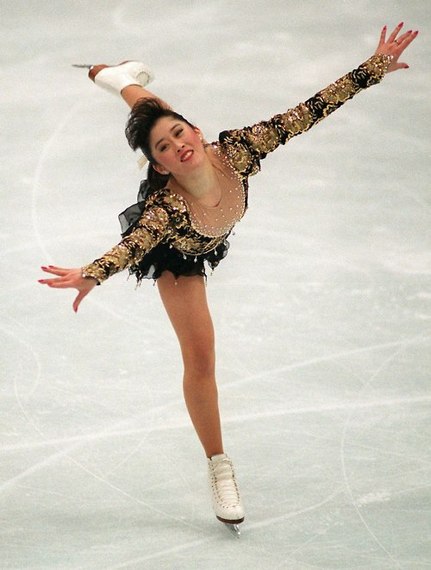 Michael Phelps started The Michael Phelps Foundation with a $1 million bonus he got for winning the most gold medals ever by a single athlete in a single Olympics. The foundation promotes the sport of swimming and healthy active lives, particularly for children. They have some special initiatives like the Level the Field Fund-Swimming, which provides grants to promising young swimmers so that lack of funds doesn't dictate their ability to train. They also have Caps for a Cause where other foundations that support swimming and healthy activity for young people can get a swim cap autographed by Michael Phelps to use as an auction or fundraising item.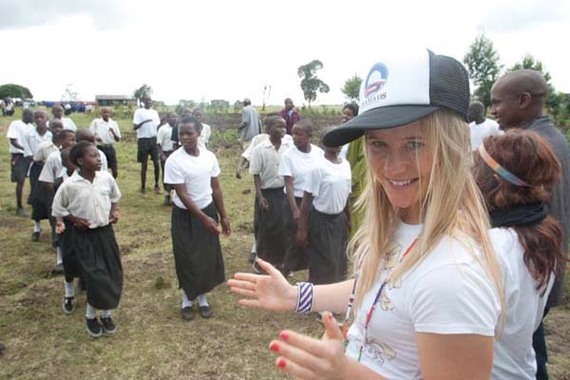 Snowboarding gold medalist Hannah Teter, has chosen to sponsor the town of Kirindon, Kenya, and the surrounding rural area, providing residents with clean water, health services, and educational opportunities. Hannah's Gold has extensive plans for helping them to build a healthier and prosperous community. Her message is very inspirational. "I started Hannah's Gold because I've always felt like there is a lot that needs to be done in the world, and who better to do it than me?"
Who better than me? That's a question we can all ask ourselves.
I wish all the athletes well in their upcoming competitions, whatever their sport.
Related
Popular in the Community