An Atlanta torch bearer's 2012 Olympics spirit was a little dampened recently after a commemorative tattoo she got in honor of the big event turned out to have a whopping misspelling.
BBC reports that Terri Peterson, a resident of Atlanta, Ga., carried the torch through Derby in England on June 30th after being nominated as one of 70 international employees selected by her employer to participate. In honor, Peterson decided to commemorate the occasion by getting her first ever tattoo. Unfortunately, things went downhill from there.
Peterson brought a friend with her to a "really good" tattoo parlor in Georgia and had her chosen design, a torch logo and the words "Olympic Torch Bearer," inked for good on her arm. The tattoo artist, however, must have had a thing for Popeye, because Peterson walked out with a misspelled version of the phrase: "Oylmpic Torch Bearer."
Peterson, however, wasn't too upset, and she even turned down the artist's offer to fix it after she pointed it out: "He felt so bad when he found out. He wanted to fix it but I decided I want to keep it. It's fine. It's the Oy-limpics - it's as unique as I am."
The typo-besieged tattoo isn't the only Olympics ink making headlines this year: Nick Symmonds, an American runner, will be controversially sporting a temporary tattoo on his shoulder advertising for marketing firm Hanson Dodge after selling the real estate on eBay for $11,100.
See some celebrity tattoos below: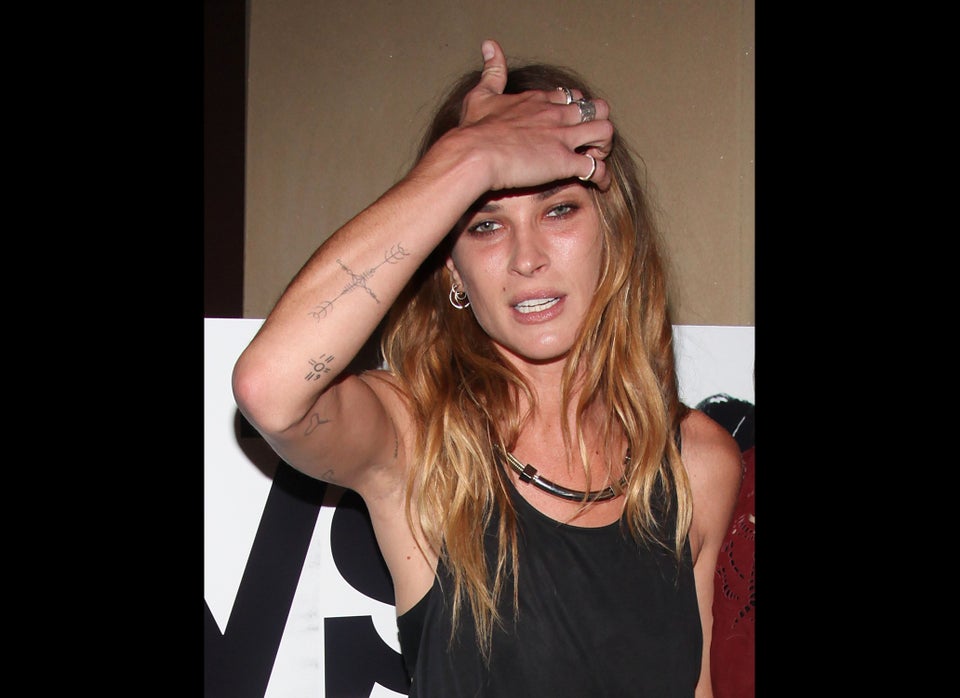 Celebrity Tattoos
Related