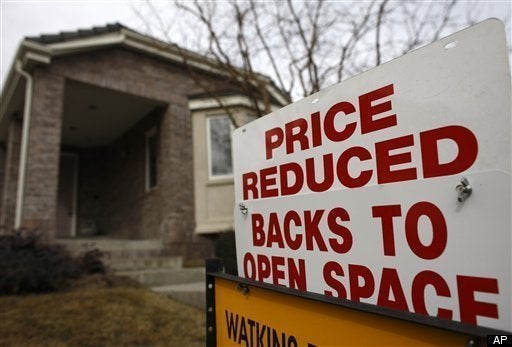 One in four U.S. home sellers reduced their asking prices in July, marking the fourth straight monthly increase in home price cuts, according to a new report by San Francisco-based real estate research firm Trulia.com.
The price of homes in America's 50 largest cities was reduced by an average of 10 percent last month, totaling a dollar amount of $30.1 billion.
Despite record low mortgage rates, there are fewer qualified buyers, said Pete Flint, CEO of Trulia, in a statement. "If buyers are unqualified to buy, it doesn't matter how low interest rates are or how discounted a home is," he said.
Unease about the job market is another factor, he added. Last Friday's weak jobs report suggested the economy was still in bad shape. "People buying today need to have a plan to stay in their homes over the long term," Flint said.
Minneapolis, Milwaukee and Dallas recorded the greatest proportion of discounted homes in July:
Meanwhile bargain hunters should look to Detroit and Miami for the highest discounts, of 26 percent and 14 percent off original prices, respectively.
Luxury homes -- listings of $2 million and more -- shed 14% off original listing prices, compared to under-$2 million homes which provided average discounts of 9%.
The price change data was taken from live listings of non-foreclosure properties on Trulia.com, between July 1, 2009 and August 1, 2010. Click here to see live average prices by state.
Calling all HuffPost superfans!
Sign up for membership to become a founding member and help shape HuffPost's next chapter