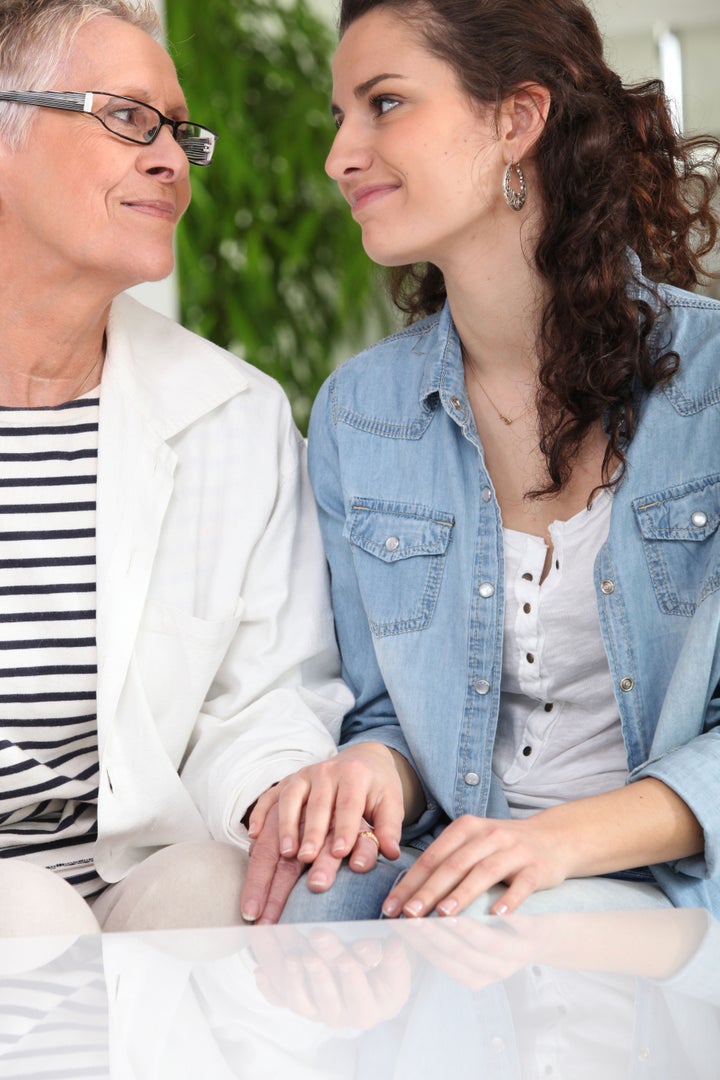 In an interview with The Mail, Kayli said her older sister's success with Match.com, where she met her current boyfriend, was what finally convinced both her and her Grandma to try online dating.

In one entry, Kayli describes creating her grandmother's profile for her over the phone -- showing that some concerns don't disappear with age:
Body type? I suggested we put down petite, she preferred adding shapely or voluptuous. The ultimate deceiver insisted we significantly decrease her age. For 75, she's a hot commodity, but still I thought it would be best to stick with the truth. "They're all doin' it, trust me kid," she insisted. "And I betcha they all put down that they listen to jazz. They think it makes 'em sound young and hip. Like, look at me, I listen to the horn!"
At the end of the day, it's hard to tell if the blog's popularity should be attributed entirely to the wit of Kayli and her Grandmother (I'd happily have her as my wing woman!) or if it's connected to what appears to be a growing public interest in older women's sexuality (see Betty White's "I'm Still Hot" video and these saucy Grandma ads for Crosby's molasses). If the most recent post, "Whole Foods Hooker," is any indication, Grandma doesn't need any help from the Internet or her granddaughter to score a date.
Calling all HuffPost superfans!
Sign up for membership to become a founding member and help shape HuffPost's next chapter