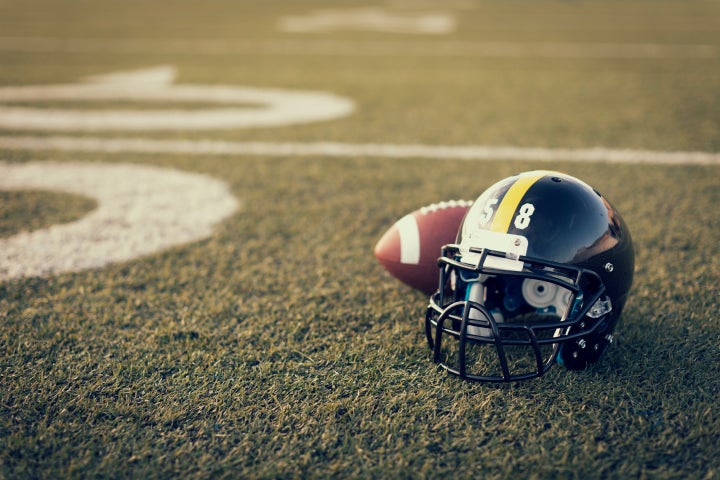 For years, I've used my media megaphone to protect kids in sports after my daughter was injured in a cheerleading accident. My attention turned to football when I began studying brain damage in professional players as part of my work as a legal consultant for Girardi Keese (the same law firm portrayed in the film "Erin Brockovich").
Despite my extensive knowledge about brain injuries in football players, I still wasn't prepared when my son, Paul, died in a reckless motorcycle accident in 2014. His autopsy later revealed he'd been suffering from chronic traumatic encephalopathy, a progressive neurodegenerative disease caused by repetitive hits to the head. The same disease has been identified in dozens of deceased former professional football players, including Mike Webster and Junior Seau.
However, my son wasn't a professional athlete. Paul's CTE was instead the result of his time spent in youth football.
Paul played tackle football for just nine years, from ages 7 to 15. He never suffered from a concussion or any other diagnosable brain-related injury. My son developed CTE simply from taking one too many hits over the years ― while wearing a heavy plastic helmet specifically designed for NFL players, not children.
When you don't include moms in the football safety conversation, we take control of it ourselves. After Paul died, I joined other victims' families to create an awareness group that encourages kids and families to drop tackle football and instead play flag football, which has all the fun and teamwork of tackle without the risk of repetitive brain trauma inside a too-large helmet.
In September 2016, I teamed up with Jo Cornell, another mom who lost a son to CTE, and filed a wrongful death lawsuit against Pop Warner football in hopes of sparing other families from similar tragedy. That lawsuit is ongoing.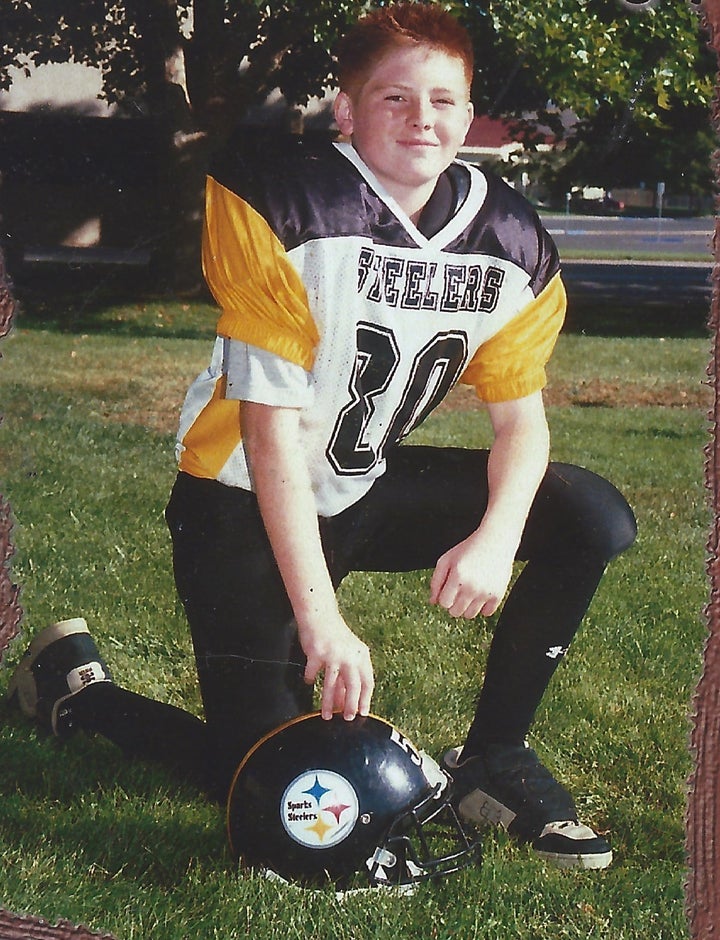 A football mother's concern for her child often falls on deaf ears. We are accused of being overly emotional or, worse, unqualified to discuss football, simply because we are women.
I recently flew from Los Angeles to Washington, D.C., to attend the Aspen Institute's Sports & Society panel discussion on the future of football. Just this month, researchers announced that the results of a new study "raise concern that repetitive neurotrauma, independent of concussion, may induce early CTE brain pathologies, even in teenagers and young adults" (emphasis mine).
But when I attempted during both Q&A sessions to ask a question as the only CTE mom present, I was glossed over. Nine of the 10 panelists were men; the one female panelist was an Aspen Institute employee. I'd flown 3,000 miles to be there, and I was ignored.
Right now, the NFL, USA Football and local communities all around the country are trying to figure out what's next for the future of tackle football, and they're inexplicably leaving football moms ― and particularly CTE moms ― out of the conversation.
But others have begun listening to us. One year ago today, my organization named former NFL player Larry Mallory as program director for our "flag until 14" campaign. Mallory told the media, "helping CTE moms and promoting flag until 14 is not only the right thing to do but the most effective approach" in protecting both kids and the future of football.
Austin Murphy, a senior writer at Sports Illustrated, told me it's important to keep moms in football safety conversations because, "When the subjects of CTE and football arise, the mothers, it seems, are often the only real adults in the room." Lindsay Gibbs of ThinkProgress, who often writes about sports from the female perspective, told me, "Grieving mothers are some of the most powerful forces for positive change in this society … If we're not including these concerned women in conversations about CTE, and involving them in the task of coming up with solutions to this problem, then we are really missing out and doing a disservice to victims."
"A football mother's concern for her child often falls on deaf ears. We are accused of being overly emotional or, worse, unqualified to discuss football, simply because we are women."
CTE moms don't want our sons to become forgotten victims of the football machine, but we don't necessarily want to see football vanish entirely from our culture, either. To make sure neither of these happens, we propose three key initiatives.
The first is the aforementioned "flag until 14" rule. This guideline doesn't just apply to football, however; any kid younger than 14 who wishes to play a sport should enroll in golf, tennis or another activity that doesn't include risk of brain damage.
Second, we must pull our current "youth" helmets from shelves and create new ones specifically designed for kids between 14 and 17 years old. This includes correcting current design defects, such as weight. For decades, football parents have been led to believe that youth helmets adequately protect their children, but this gear wasn't designed with kids in mind ― it's merely a smaller version of what professionals use. We recommend bringing in an outside organization to promulgate sports equipment standards. This would allow independent researchers, engineers and advocates to act on behalf of consumers' best interests, rather than putting our trust in the companies who profit from the products we buy.
Finally, we need to keep track of hits ― per game, per practice, per week, per season and per career. And we need to set hit limits. In baseball, pitches are tracked to prevent overuse injuries. The same logic should apply to football.
In recent years, the NFL has enacted 47 rule changes to protect its players, which is progress; however, none of our three key initiatives are reflected in those changes. These policies ― flag until 14, improved helmet design and hit tracking ― should have been put in place decades ago. We can't keep kicking the can down the road.
Moms, and parents in general, are by nature designed to protect our kids. We deserve a seat at the table until the initiatives we've put forth are adopted, and we'll keep kicking up dust until they do. Because as long as the fox is watching the henhouse in youth football, he will continue to sell the eggs and keep all of the profits ― to the detriment of our children.
Kimberly Archie is the founder of the National Cheer Safety Foundation and a leading expert on the prevention of child athlete maltreatment. Her legal work has been used to settle more than 50 sports injury lawsuits since 2008.
Popular in the Community