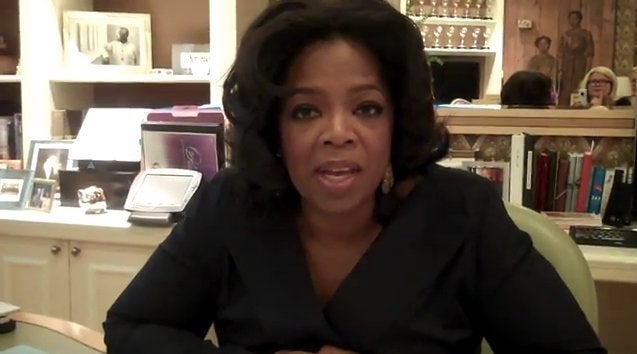 Oprah sent a message to fans who have been bombarding her with pleas to save the soap operas that ABC canceled last week: no.
In a YouTube video posted Thursday night, Oprah said that she understood the sadness devotees of "All My Children" and "One Life To Live" felt when ABC canceled them last week. The decision has prompted an outpouring of anger and even an advertiser boycott.
But Oprah said that she wanted to tell fans why she was refusing to give the canceled shows a home on her OWN network. The "bone marrow truth," she said, was that "there just are not enough people who are at home in the daytime to watch them." She assured viewers that "if there was a dime left to be made from them on broadcast television it would still be happening."
Therefore, Oprah said, "I will not be taking on the responsibility of trying to revive" the soaps, concluding, "thank you for believing that I could save them, but I really can't."
WATCH:
Related
Popular in the Community