Osvaldo Ríos volvió a renacer. Lejos de quedarse saboreando los triunfos que logró mundialmente con las telenovelas, prefirió reinventarse y ahora le apuesta al cine en Hollywood como productor ejecutivo y actor de la romántica y mágica película "Elsa and Fred" que debuta en las salas de Estados Unidos este viernes 7 de noviembre.
El film protagonizado por Shirley MacLaine y Christopher Plummer cuenta la historia de amor en la tercera edad y la oportunidad de siempre apostar a ese mágico sentimiento, el mismo que Osvaldo apostó por el cine y por darle este nuevo giro a su carrera.
En exclusiva y a horas del gran debut, HuffPost Voces habló con el actor puertorriqueño quien no solo es el productor ejecutivo de la película, sino que además hizo casting y se quedó con uno de los papeles, el del doctor.
Osvaldo, ¿cómo nace el sueño de hacer cine en Hollywood?
Desde que fundé mi empresa en el 1998 ya soñaba con hacer cine y ser parte de los latinos que realizan este séptimo arte en Hollywood. Comencé haciendo pequeñas producciones y co-producciones en mi natal Puerto Rico, en Ecuador, Venezuela y Estados Unidos. Pero no fue hasta que mis amigos y socios de "Cuatro Plus" me invitaron a participar de este gran proyecto de "Elsa and Fred", que comienzo a trabajar como productor ejecutivo en el cine de Estados Unidos.
¿Por qué quisiste que tu primera producción grande en cine fuera en Hollywood y no, por ejemplo, en Puerto Rico o México?
Mis primeras producciones' "Más Allá del Límite", "Mi Conciencia y Yo", "Después del Adiós", entre muchas otras, fueron realizadas en español y en co-producción con países latinoamericanos y en Puerto Rico. De hecho, "Elsa and Fred", es una película producida por productores latinoamericanos. Mis queridos amigos y socios Mathias Ehrenberg, Nicolás Veinberg, Ricardo Kleinbaum, y Jose Levy, son mexicanos y argentinos respectivamente. Y yo, a mucho orgullo, puertorriqueño. La película fue filmada en New Orleans e Italia, y dirigida por Michael Radford.
¿Te gustaría hacer cine en Latinoamérica o crees que Hollywood es tu lugar para apostar al cine?
Quiero seguir realizando, produciendo, e invirtiendo en buenas historias, no importa si son en Latinoamérica, Europa o Estados Unidos. El cine, al igual que todo arte, es un idioma universal, que no debe verse por raza, idioma, o cultura. Es un arte y punto. Y las buenas historias no conocen idiomas, razas o credos; son buenas historias por que son arquetípicas: todo ser humano puede relacionarse con una buena historia. "Elsa and Fred", se realizó primero en el idioma español, protagonizada por la gran actriz uruguaya China Zorilla, que en paz descanse, y ciertamente, es una gran historia. Por eso somos muchos los que apostamos por ella, por que es una gran historia, que aborda el tema del amor que surge entre dos personas de la tercera edad, y cómo, a través de la fuerza de ese amor, vuelven a ser jóvenes nuevamente.
¿Qué sientes cuando ves que esto que comenzó con un sueño ahora estará en las salas de todo Estados Unidos?
Que ha sido mucho el trabajo realizado por parte de los productores, director, técnicos, maquinistas, vestuaristas, ambientadores, y actores profesionales, para poder llegar a este punto de poder estrenar. Poca gente sabe cuánto es el trabajo y esfuerzo, lo que hay que hacer e invertir, para que una película pueda llegar a una sala de cine. Pero el mayor regalo y recompensa es cuando el público va a las salas de cine y la ve, y luego te expresa su gratitud por una labor bien realizada, y, por haber vivido la vida aunque sea por un instante, a través de la magia del cine.
¿Cómo fue trabajar con dos grandes del cine? ¿Qué aprendiste de ellos y qué aprendieron ellos de ti?
¡Fue mágico! Trabajar con Shirley MacLaine y Christopher Plummer es la experiencia actoral y artística más gratificante de mi vida. No solo por las grandes figuras que son, sino porque también cada paso que dan es una lección de crecimiento y desarrollo humano, pero sobre todo de una gran humildad. De ellos aprendí que, mientras más alto llegas, más humilde eres.
A la hora de elegir con quién trabajar, ¿qué es lo que buscas en tus elencos?
Credibilidad y respeto.
¿Vuelves a las telenovelas o ahora tu carrera está enfocada en el cine?
Una buena historia, es y será siempre bienvenida. No importa si es en el cine, en la televisión, o en el teatro. Soy un artista profesional y vivo de esta industria del entretenimiento. Las telenovelas me dieron a conocer mundialmente en más de 180 países. Las historias que tuve el privilegio de protagonizar, fueron historias traducidas a más de 25 idiomas. Con ellas viajé el mundo literalmente, y conocí mucha gente muy poderosa de la industria que hoy me honran con su apoyo financiero, y con su respaldo, respeto y credibilidad como productor ejecutivo y actor. No obstante, en este momento estoy enfocado en esta nueva etapa de mi vida, y el cine se ha convertido en mi nueva pasión.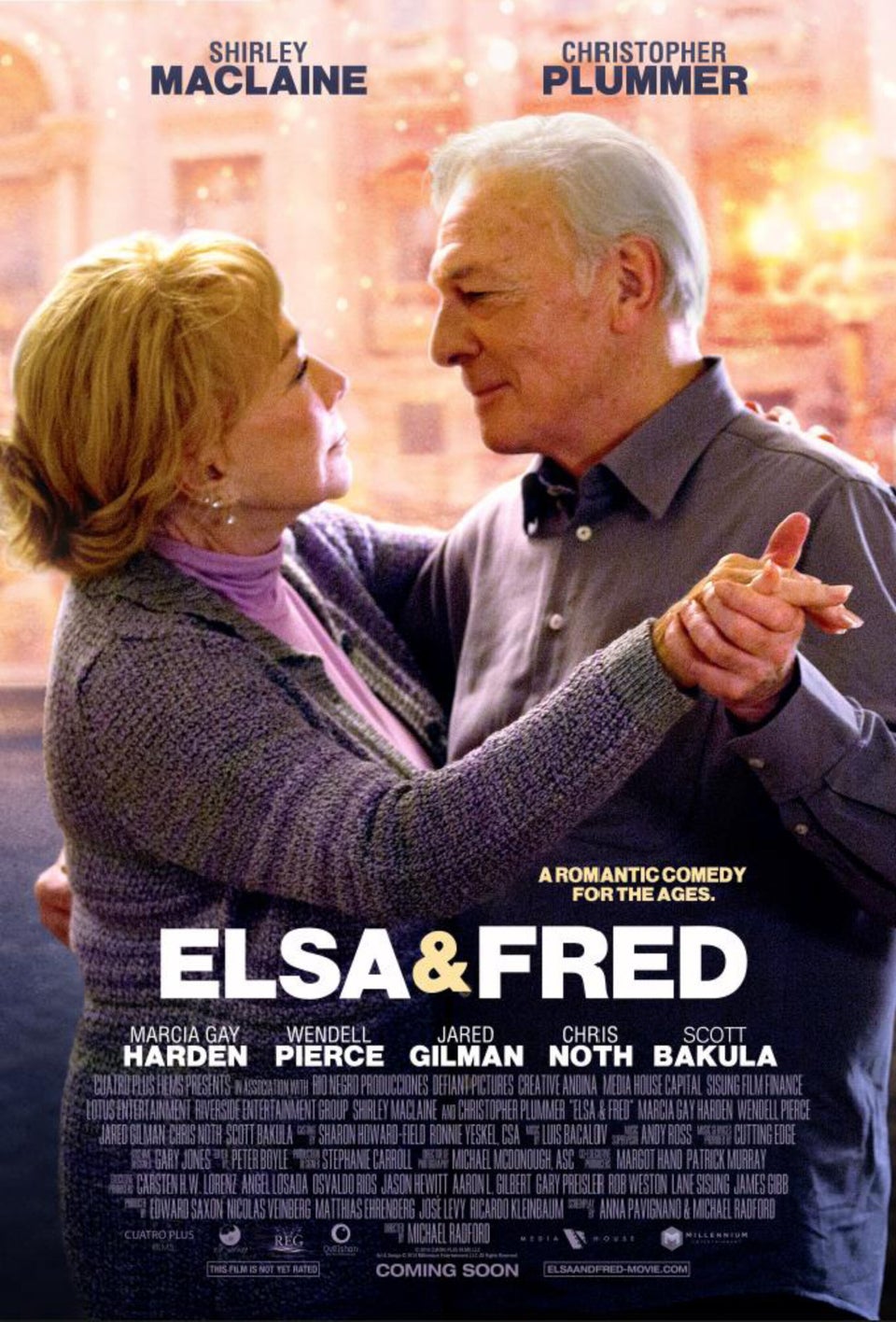 "Elsa and Fred"