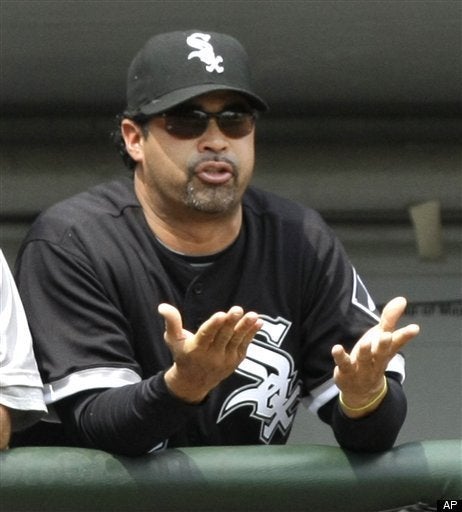 He's also no stranger to Twitter controversy started by his son Oney, of which there's another ugly incident this week. (Watch Ozzie's profanity-laden reaction below.)
On Tuesday, the White Sox used their first pick in Major League Baseball's amateur draft to get Keenyn Walker, a 6-foot-3 outfielder known for his speed.
Oney was apparently rankled by the pick, writing on his Twitter account, "Shocker white sox pick another good athlete black kid. How about picking a good baseball player."
Not only was this a dig at Walker for not being a good ball player, and an echo of a common if ugly stereotype about black players that they are athletic but lack technical talent, it was also seen as a shot at White Sox general manager Kenny Williams, with whom the Guillens have a tumultuous relationship. The Sox drafted Williams' son Kenny Williams, Jr. in 2008, who also fits the bill as a talented, athletic, black player.
Oney's tweets had caused conflict last year, when he berated the team for not having enough relief pitching. "Eventually the truth will come out. You can put makeup on a pig all u want. At the end of the day. Still a pig," he wrote at the time, again blaming Kenny Williams for the team's problems.
This time around, Williams and Ozzie Guillen both acknowledged that the team had bigger problems than some questionable Twitter remarks from Oney, with Williams dismissing the situation as "nothing more than a gnat on my a... um, my butt."
Watch Ozzie and Kenny react to the Oney Guillen tweet: