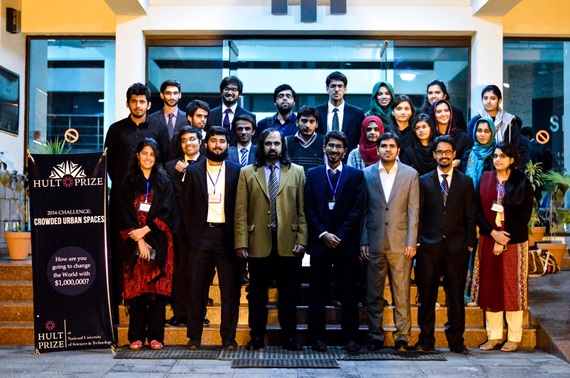 South Asia is bursting with people. More than 50 cities in India have more than a million people, and other urban centers in the subcontinent like Dhaka, Kathmandu and Colombo house populations well above ten million each. To add to it, the trend of urbanization is continuing to drive people into crowded spaces. While increasing urbanization generally provides countries with the potential to grow, the region has struggled to make the most of this opportunity.
Pakistan's plight is similar to the region in terms of population. The world's seventh-largest urban agglomeration, the city of Karachi alone is home to over 20 million people, and tops Forbes's list of fastest growing megacities with a population growth rate of 80.5% in the past ten years. Apart from swelling population, the young country has to tackle various big and small problems ranging from unemployment and war on terror to lack of sanitation and clean drinking water.
In spite of the challenge, countries experiencing transition, or "developing nations," are fertile places for ideas to thrive. In Pakistan for example, social enterprise, although a relatively newer concept, is an emerging force.
With Pakistan's population expected to reach 210 million by 2020, experts have identified the world's sixth most populous country as a perfect place for startups to launch their businesses. Of this population, more than half is youth aged under 30. Young innovators are what today's Pakistan is all about. Ten to twenty years back, no graduating student thought of social entrepreneurship as a viable career option in Pakistan, because the idea of making a dollar and a difference with a single venture seemed absurd. However today, a new wave of young entrepreneurs has emerged, coming up with successful startup ideas as college students, and then going on to improve the economy on a broader scale by providing products and services after they graduate. They have the required acumen, the energy and just the right mindset. They want to do more than just make money; they want to create value for others.
Tapping into this strong sentiment, I had no difficulty in convincing my peers to participate in the Hult Prize@ The National University of Sciences and Technology (NUST) competition when I started campaigning as a campus director in September last year. The Hult Prize is a start-up accelerator for university students, run in partnership with the Clinton Global Initiative and Hult International Business School. Each year, a new challenge is announced and posed to students from around the world to tackle and compete to win $1M USD as seed funding. Last year's theme was early childhood education, and this year, President Clinton asked students create social enterprises that double the income of ten million residents living in crowded urban spaces.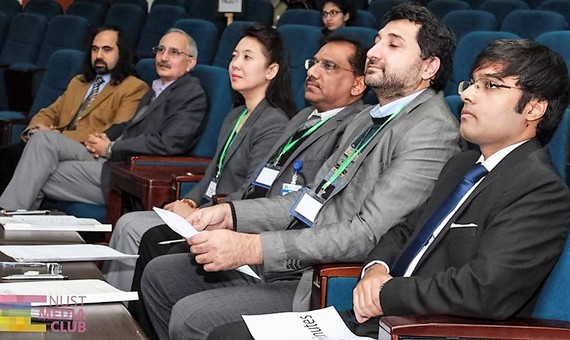 Following weeks of promotion, teams took to the stage in front of a competitive panel of judges including UN-Habitat Pakistan's Country Programme Manager Bella Evidente. The winning team, Lyon, believes in relieving people from the struggle of expensive daily meals. Their enterprise is working to halve the amount of money spent by a family on food each day. Their collaborative concept of waste food collection, renewal, and redistribution is practical and ensures that people do not have to compromise health and education for a basic necessity like food. The team is being incubated locally in the Technology Incubation Center (TIC), NUST , refining their idea prior to the Hult Prize Regional Finals in Dubai.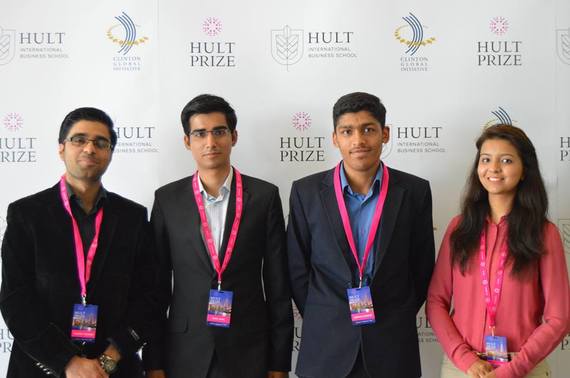 Social entrepreneurship combines the three things which are deemed impossible for an activity to achieve simultaneously: self sufficiency, social benefit and profit. It has the power to engage driven minds to illuminate homes, send children to schools, provide transportation and housing systems and most importantly, restore a deserving person's integrity by providing a source of income. I'm delighted to watch so many young people (and some older ones too) with wonderful ideas start companies and transform their dreams into ideas and products that conquer markets and make an impact; who prove again and again that we are a country brimming with talent and creativity. I'm a firm believer in the power of social entrepreneurship as I have witnessed the problem-solving passion it inspires in people and why it would work for a youth-dominated country like Pakistan.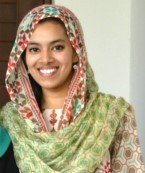 Co-authored by Fakeha Asghar. Fakeha is an electrical engineering major at School of Electrical Engineering and Computer Science (SEECS), NUST in Islamabad. Apart from writing, her interests include mixing science and art to solve problems, public speaking and painting.
REAL LIFE. REAL NEWS. REAL VOICES.
Help us tell more of the stories that matter from voices that too often remain unheard.