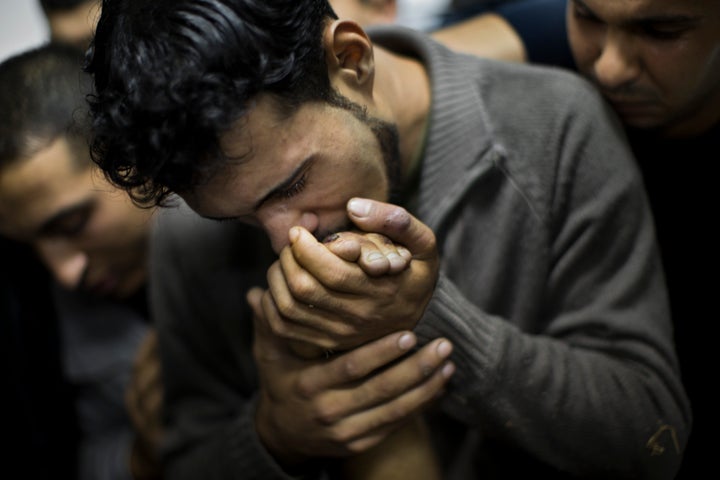 GAZA, Nov 19 (Reuters) - The number of Palestinians killed in Gaza during Israel's on-going offensive reached 100 on Monday, the Hamas-run Health Ministry said.
On his Facebook page, ministry spokesman Ashraf Al-Qidra listed Mohammed Tbail, killed in an air strike in Nusseirat refugee camp, as the 100th Palestinian fatality.
Qidra said the Palestinian dead included 24 children and 10 women. Ministry figures for the number of men killed in the conflict with Israel make no distinction between civilians and militants.
According to the ministry, 850 people have been wounded in Gaza since the hostilities began on Wednesday. They included 260 children and 140 women.
Israel puts its death toll since Wednesday at three civilians - two men and a woman killed by a rocket fired from Gaza. Police said more than 60 people have been wounded.

(Reporting by Nidal al-Mughrabi, Writing by Jeffrey Heller in Jerusalem, Editing by Allyn Fisher-Ilan)

Related
Before You Go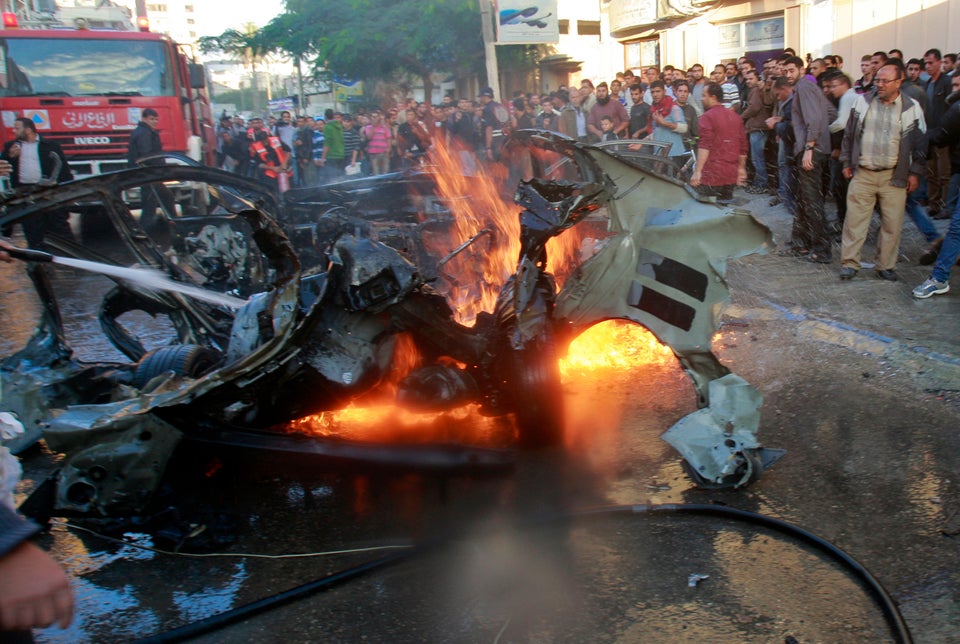 Israeli Strike Hits Gaza
Popular in the Community