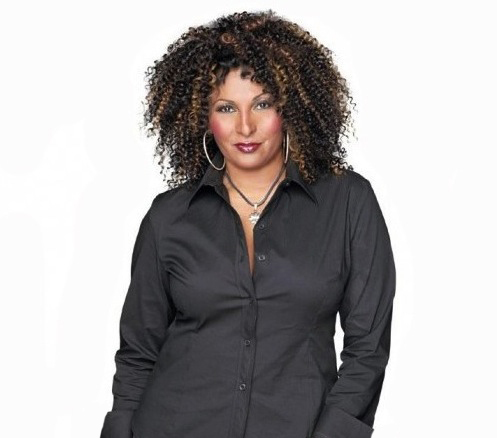 This week I talked with actor Pam Grier -- legendary for her starring roles in Foxy Brown and Jackie Brown, and for her role as Kit Porter on The L Word -- about Dining Out for Life. Hosted by Subaru, this HIV/AIDS fundraiser takes place in 60 cities across North America on Thursday, April 24. More than 3,000 participating restaurants will donate a generous percentage of that day's proceeds to support service providers in their region to fund care, prevention, education, testing, counseling and other essential HIV/AIDS services. An estimated $4 million will be raised in just one day of dining.
I talked with Pam about being a spokesperson for this fabulous event and her spin on LGBT issues. When asked about her personal commitment to LGBT civil rights, she stated:
As much as I can be a part to establish the fact that everyone has a right as a human being to live like one. I made such great friends for life whom I met during The L Word and doing The L Word for six seasons. It's in 23 countries, and to have people from all over the world come over and embrace me and say, "Thank you," and you can never do enough. I can't beat down people's doors; I can't take their religious dogmas and make them listen to me; I would not be presumptuous to say I can change people's minds about community and life, but you know, I'm out there, and I'm working for it. I'm fighting for it.
When asked about a possible L Word reunion, she said:
I don't really know, but you know, what's timely right now is not a reunion but to re-air all six seasons of The L Word, because we covered so many broad social and political areas that it's timely now. We finished our last show in 2008, the sixth season, and I'm sure we're part of the conscious and subconscious of viewership and made a difference in the political arenas. It would be great to see it air again now and cast that wide net of comprehension to a lot of people who didn't watch it, because it started in 2002, and here we're talking 11 years later. That's over a decade of serious battlement, comprehension, people making a difference in the equality of the LGBT community. I think it would just be so appropriate now. So as far as a reunion, don't know. As far as a movie, don't know. But here again, I would love to see it re-aired.
Pam Grier's memoir, Foxy: My Life in Three Acts, became a New York Times bestseller, was named "Best Memoir of 2010" by the African-American Literary Organization, and received the Golda Meir Center for Political Leadership Award. In 2012 Pam received the Legend Award at the Essence Black Women in Hollywood Awards. 2014 marks her fourth year serving as a spokesperson for Dining Out for Life International, hosted by Subaru. She is joined by three other celebrity spokespeople: Ted Allen, the host of Food Network's Chopped; designer Mondo Guerra, winner of Project Runway: All-Stars; and chef Daisy Martinez from Food Network's ¡Viva Daisy!.
Listen to more interviews with LGBTQ leaders, allies, and celebrities at OUTTAKE VOICES™.
Popular in the Community