The woman, who prefers to remain anonymous, and her baby are doing well. Frans Torreele, one of her close friends, said she wanted to find her savior.
"She wanted to thank everyone who helped her, in particular the man who quickly held out his hand and help her back up," Torreele told HuffPost France.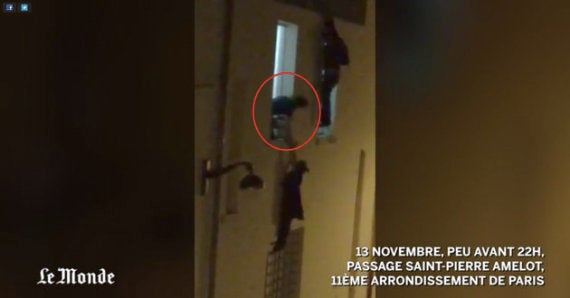 This woman's loved ones wrote up an announcement in the hopes of finding the hero. "She couldn't write it herself, she can't be that exposed right now because she needs to rest," her friend said.
The announcement was released Sunday night and shared widely on Twitter. And it's been a fruitful effort.
The hero has been found and is doing well
"Thanks to the Twitter announcement, the brother of the man who helped emailed me," Torreele revealed. "I spoke to my friend and made sure this was the right person, and they exchanged numbers. He too is doing well, and that's essentially what we wanted to know."
The hero in question is safe, and so are his loved ones. Although he served as a witness at the attack site, he now prefers to remain anonymous. Just like the woman whom the entire world watched, breathless, suspended from a window.
"She was saved thanks to a succession of small gestures, a little bit of attention, and, in this moment of total craziness, these minuscule gestures accomplished big things," Torreele said. "That's what my friend wants people to know. It's hard to imagine how merely holding out a hand, or putting a hand on a shoulder can save people. These people should thank each other, should hold each other in their arms."
This post originally appeared on HuffPost France and has been translated into English.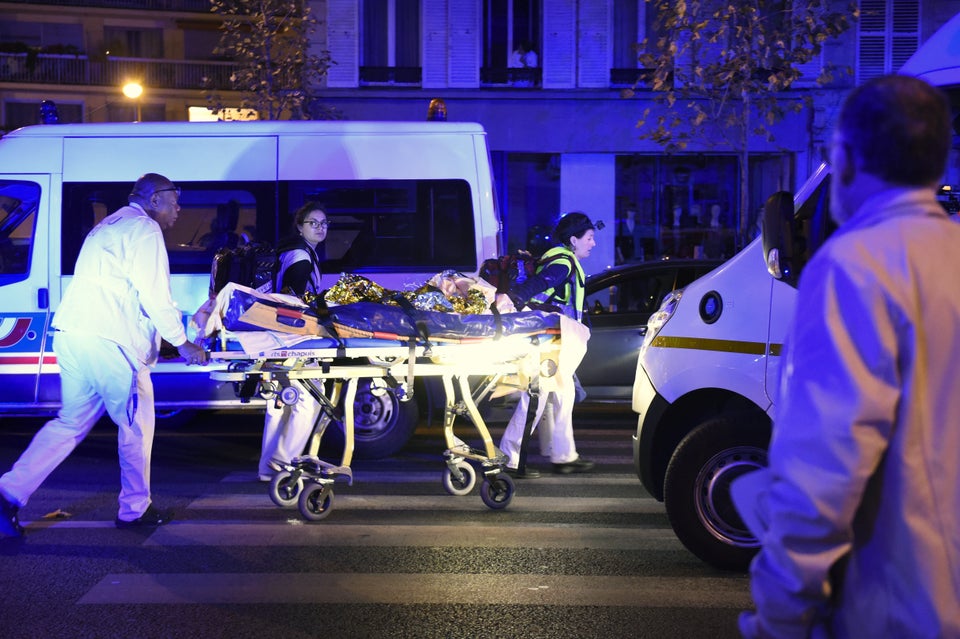 Witnesses React To Paris Attacks
Popular in the Community